Following the death of Billy Graham, many funeral homes around the country opened their doors to guests who wished to grieve and express their condolences to the Graham family. Some of these locations even held special services to allow those who couldn't attend the funeral proceedings in Charlotte or Washington, D.C. to mourn the passing of such a significant figure of our time.
As is often the custom following a loss, these funeral homes also provided guests with the opportunity to sign a registry where they could sign their names and write messages of condolence.
Approximately 34 different funeral homes from nine different states then sent these books to the Graham family. Books came from as far away as Missouri, New York, and Wisconsin. These registries are now housed in the archives of the Billy Graham Library and are a testimony of the legacy and impact of Billy Graham across the nation.
As we approach the one-year anniversary of his death, we celebrate that legacy and pray that his message will continue to inspire people to follow Christ.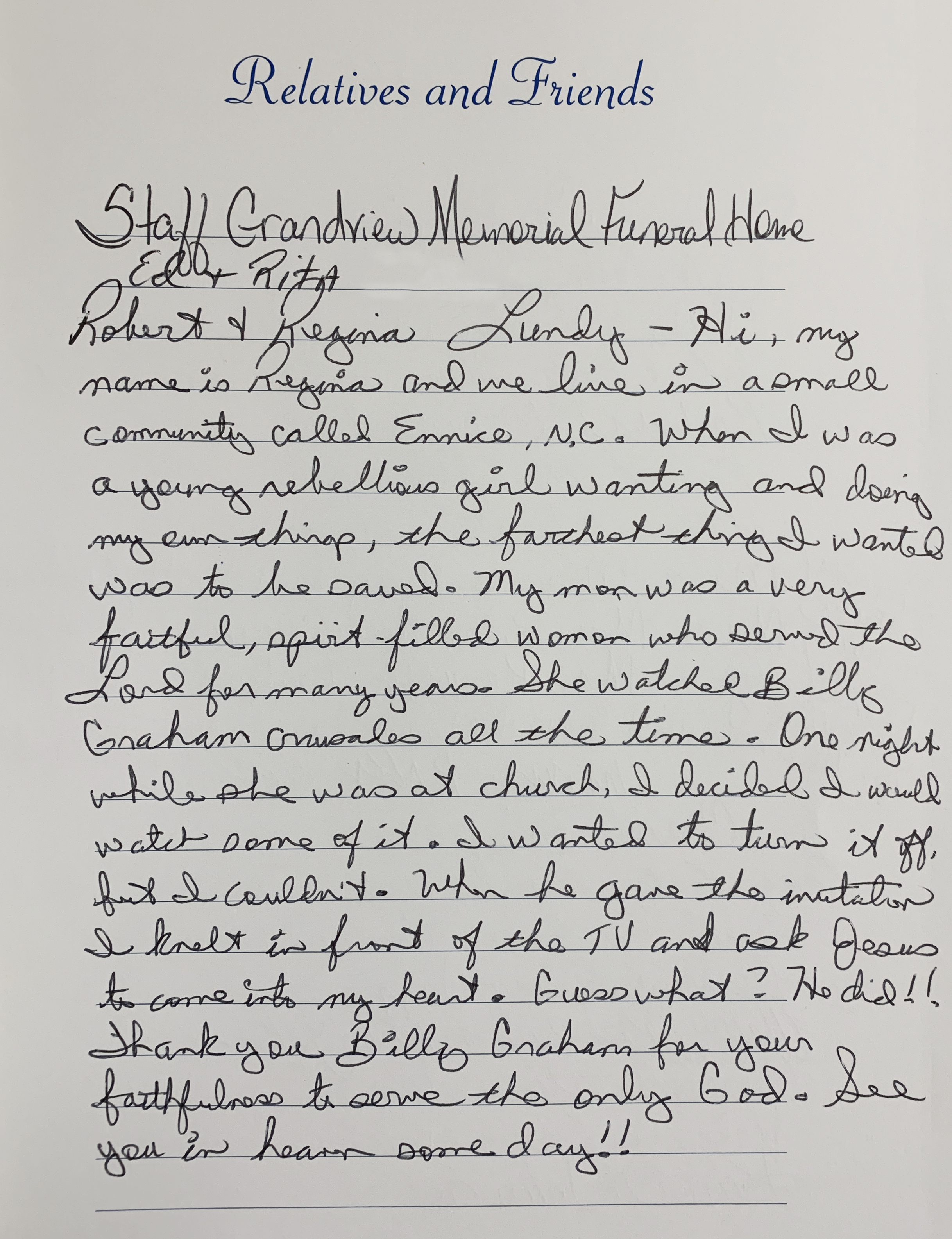 How did Billy Graham impact you? Share your story in the comments below.