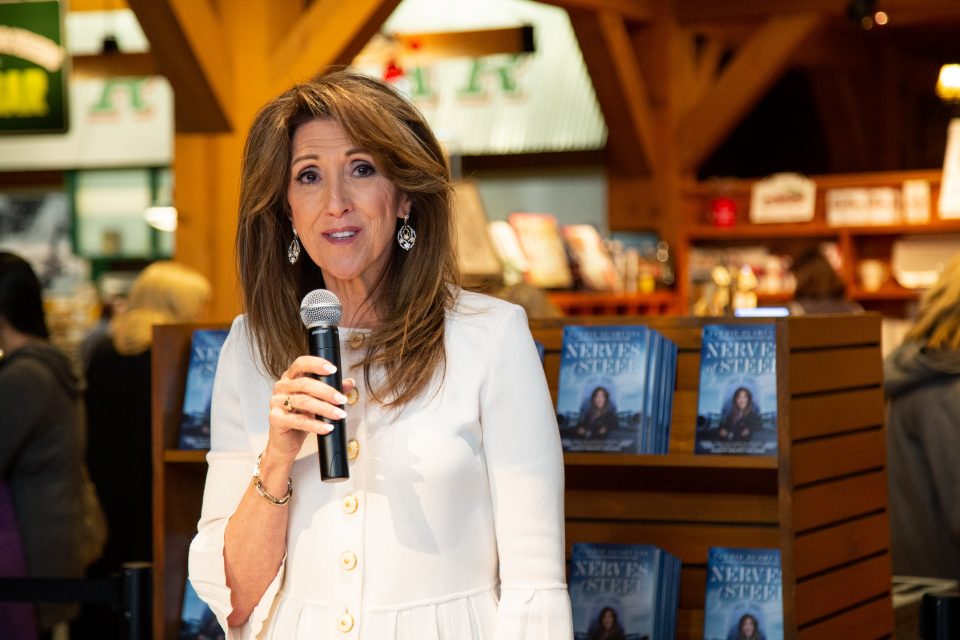 Saturday afternoon, the Billy Graham Library welcomed Southwest Airlines captain and former naval aviator Tammie Jo Shults for a book signing. Shults received wide acclaim when, on April 17, 2018, she and her crew successfully landed a Boeing 737 after catastrophic engine failure, saving the lives of 148 people. In her new book, Nerves of Steel, Shults shares her life story from growing up the daughter of a rancher to breaking gender barriers as a Navy fighter pilot and beyond.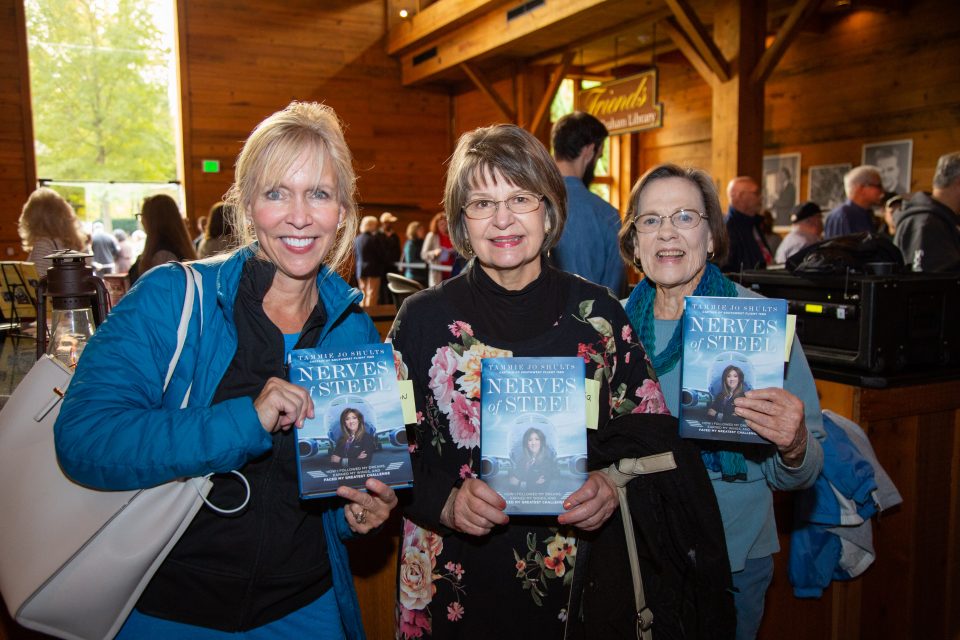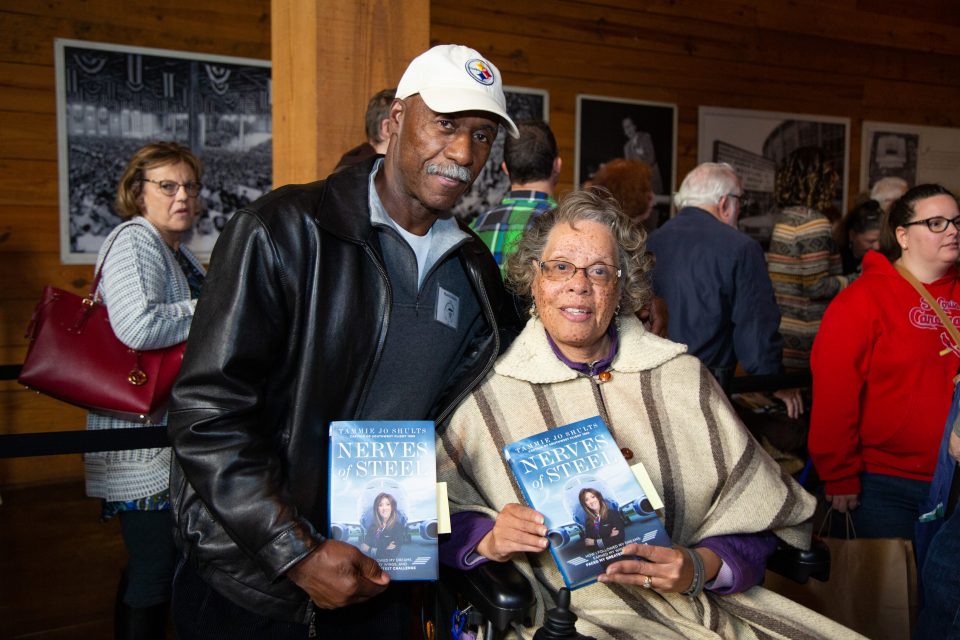 The cool, cloudy weather in Charlotte, North Carolina, didn't keep the crowds away from Saturday's book signing. People from all walks of life waited in line to meet Shults, who still flies as a captain for Southwest Airlines today.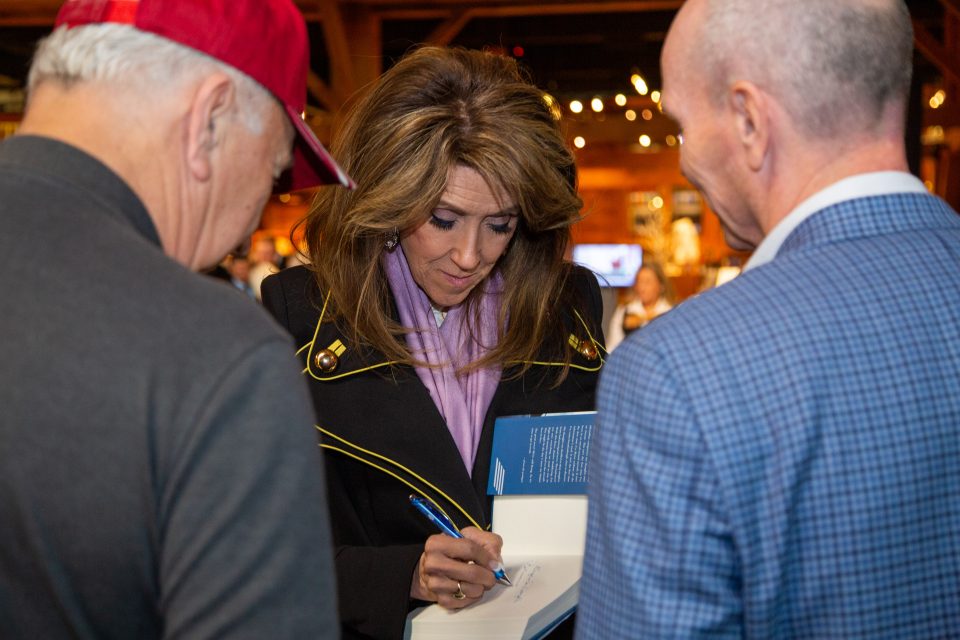 Ever since Captain Shults was a little girl, she wanted to be a pilot. Shults' early interest in flying led her to break gender barriers and become one of the first female F/A-18 Hornet pilots in the United States Navy. Her eight years of military service resonated with many in the crowd.
With dreams of being a pilot some day, this young man couldn't wait to meet Captain Shults. A young readers edition of Shults' book is available for all young people "who work hard to chase their dreams and are excited for the adventure ahead."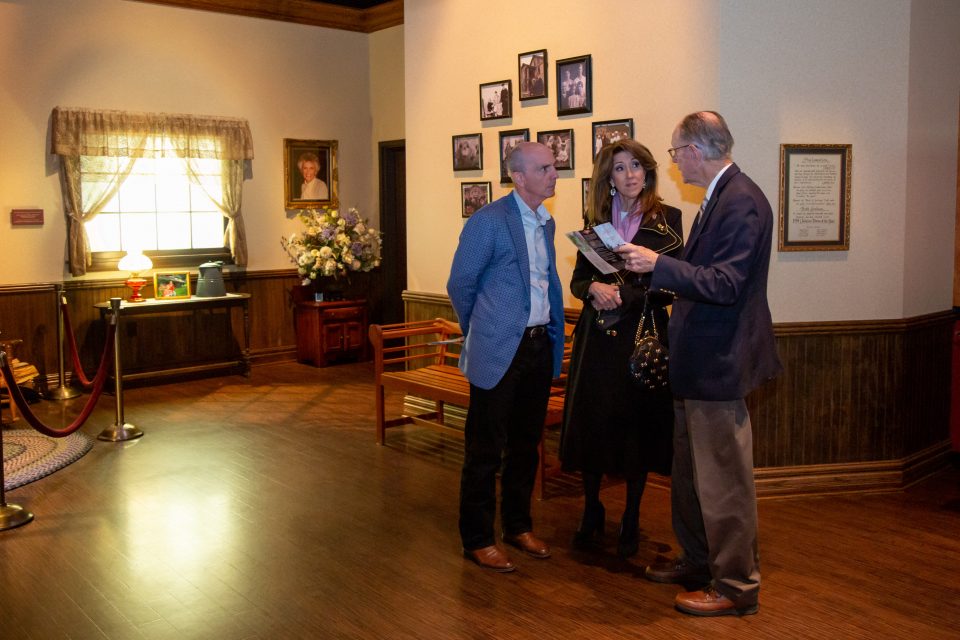 During her time at the Library, Shults was able to take The Journey of Faith tour, which highlights some of Billy Graham's life and ministry. Here, she stands in the room dedicated to Ruth Bell Graham.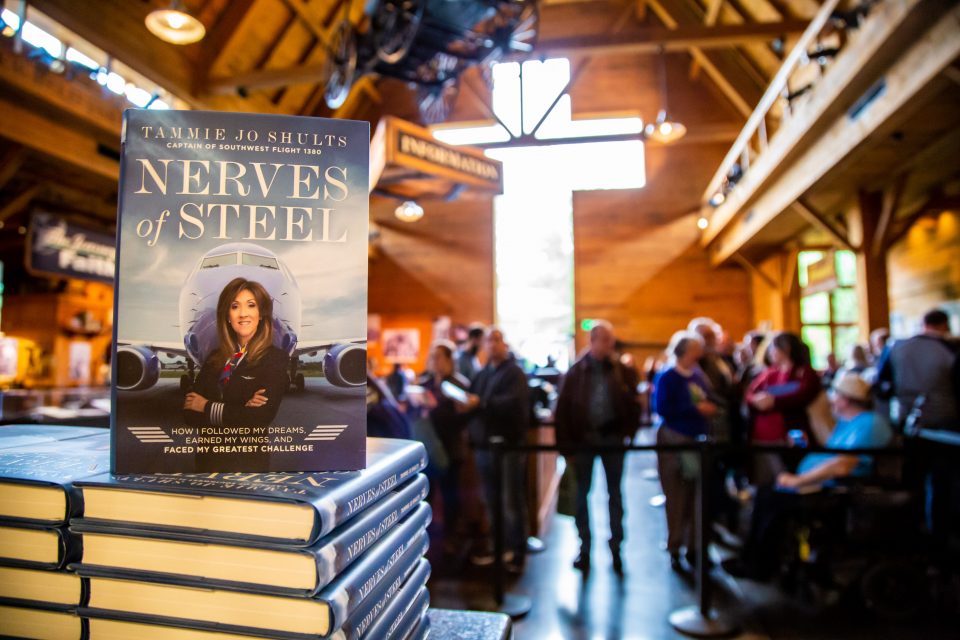 Grab your copy of Nerves of Steel today.