March 29, 2020
5 Things the Bible Says About Life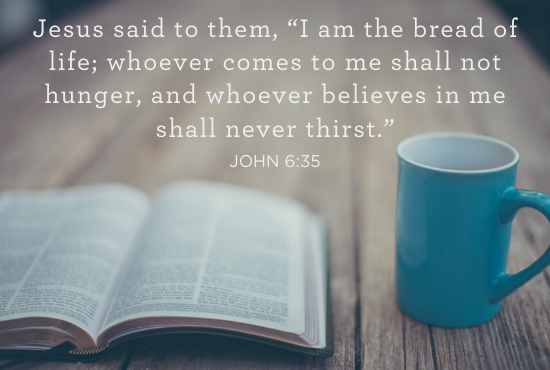 God is the Creator of life. Each breath we take on this earth is a gift from Him. Billy Graham once said, "One of the Bible's greatest truths is that we were not meant to live only for the here and now. From the beginning, we were meant for Heaven."
Read 5 Bible verses about life:
"Then the Lord God formed the man of dust from the ground and breathed into his nostrils the breath of life, and the man became a living creature."
Genesis 2:7
"How do you know what your life will be like tomorrow? Your life is like the morning fog—it's here a little while, then it's gone. "
James 4:14
"Do not be conformed to this world, but be transformed by the renewal of your mind, that by testing you may discern what is the will of God, what is good and acceptable and perfect."
Romans 12:2
"Jesus said to them, "I am the bread of life; whoever comes to me shall not hunger, and whoever believes in me shall never thirst."
John 6:35
"I have been crucified with Christ. It is no longer I who live, but Christ who lives in me. And the life I now live in the flesh I live by faith in the Son of God, who loved me and gave himself for me."
Galatians 2:20
If you are ever going to live for Christ, it should be now. Don't let this life keep you from eternal life with Jesus forever.
Do you know for sure that you'll go to Heaven? Be sure.