Ruth's Attic Bookstore is the place to shop for gifts that represent the true meaning of Christmas. From books to decorations, the store is filled with items that tell the story of Jesus' birth or simply share the love of Christ. Shop online or at the Billy Graham Library, and visit our Pinterest page for additional ideas. Here are a few favorites.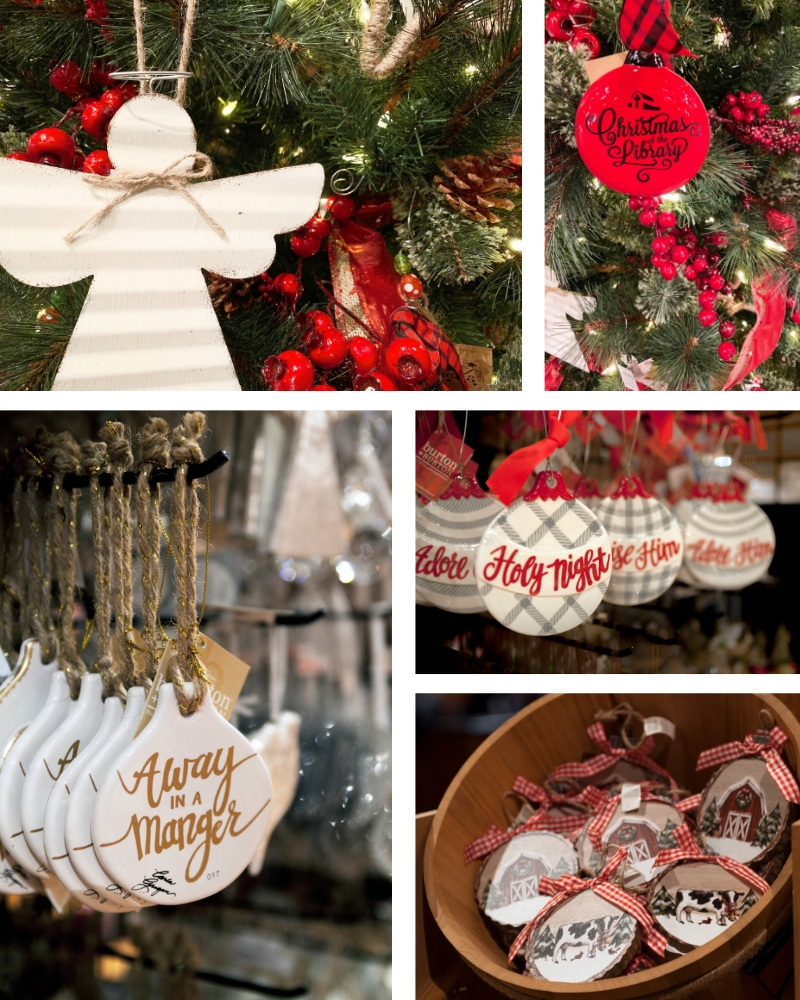 Christmas Ornaments
We have a beautiful collection of Christmas ornaments that would be perfect for any friend or family member. Pick one up for yourself as well to remember your visit to Christmas at the Library.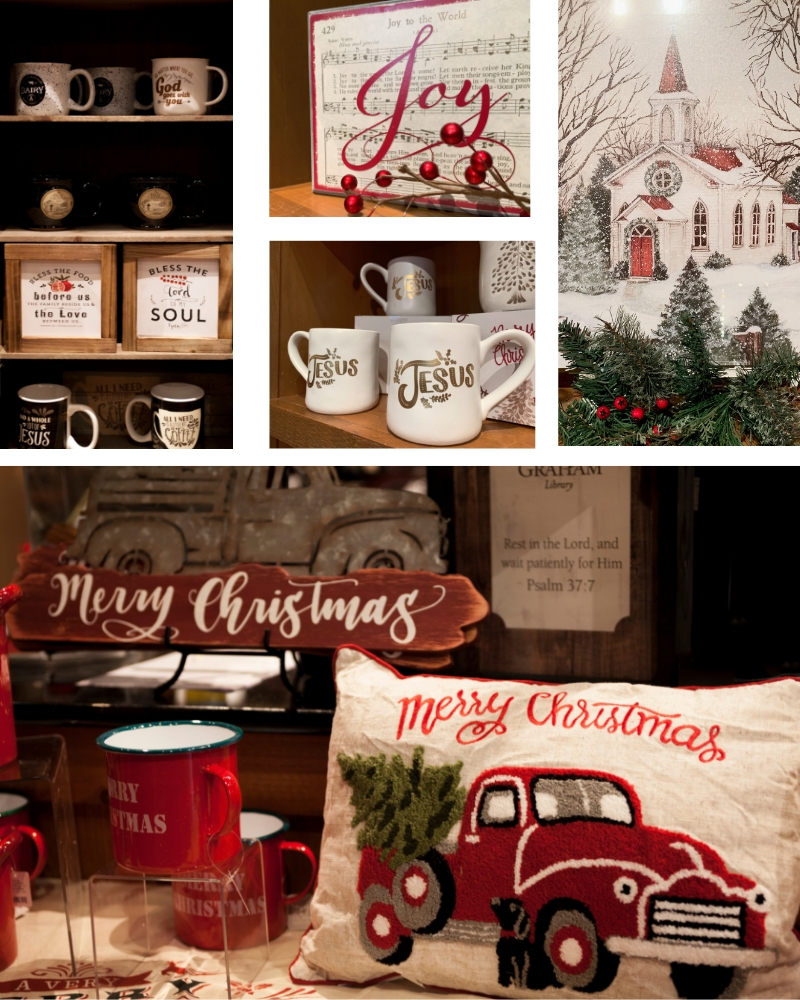 For the Home
Kitchen supplies, pillows, candles, wall décor… Just to name a few. Visit the Library to see a wider variety of items such as apparel and jewelry. Scripture is sprinkled throughout all the items in the bookstore, so they can be constant reminders of Christ in your home.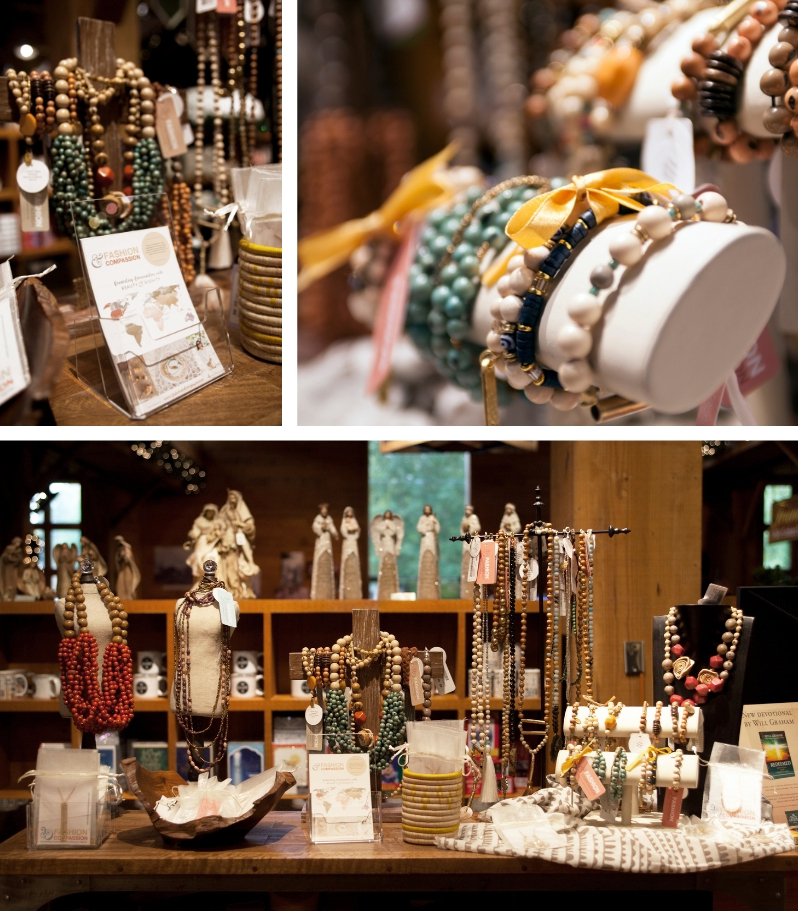 Fashion & Compassion Products
At Ruth's Attic Bookstore, we sell products made by Fashion & Compassion, a nonprofit that runs programs in Charlotte, North Carolina, and Kampala, Uganda. They serve women overcoming extreme poverty, trafficking, addition, incarceration, and abuse. They also serve women who are immigrants and refugees. The women are taught to become Artisans, to make jewelry and other crafts, and that's how they earn their income. Support this organization by checking out their products at the Billy Graham Library.