December 2, 2019
12th Annual Christmas at the Library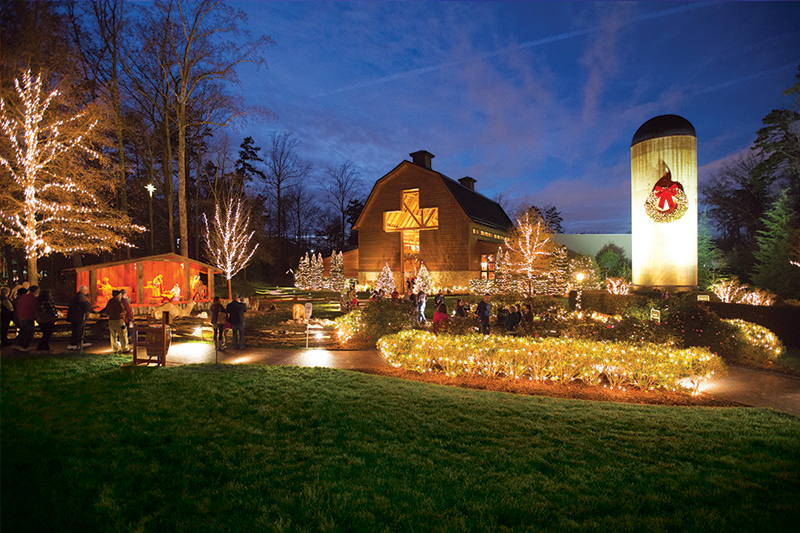 The 12th annual Christmas at the Library is here!
Each Christmas season, the Billy Graham Library welcomes people from across the Southeast and the U.S. to experience the retelling of the birth of Jesus Christ, complete with a live Nativity depicting the very first Christmas night.
Now through December 23, enjoy family-friendly holiday activities available for all, including horse-drawn carriage rides; Christmas story time for children; live music from carolers; a beautiful light display; a large, ornamented Christmas tree; holiday shopping and more. Carriage rides are $8 per adult and $4 per child under 12. Visitors are also invited to tour The Journey of Faith, the main presentation of the Library, which covers the life and ministry of evangelist Billy Graham.
Additional Christmas activities including crafts on the patio, photos with Nativity animals, and more, are available on select days. Click here for a calendar with specific details and times for each day.
Christmas at the Library is open:
Monday through Thursday, 9:30 a.m. to 9 p.m.
Friday and Saturday, 9:30 a.m. to 10 p.m.
Most Christmas activities begin at 5 p.m.
Guests can interact with animals from the live Nativity from noon to 2 p.m. each day including: camels, goats, sheep, a donkey, a Scottish Highland cow, baby American Bison and a kangaroo. The Library is closed on Sundays.
Admission and parking at the Library is free.
Click here for more information on Christmas at the Library.