December 19, 2019
12 Days of Christmas Giveaways: Day 8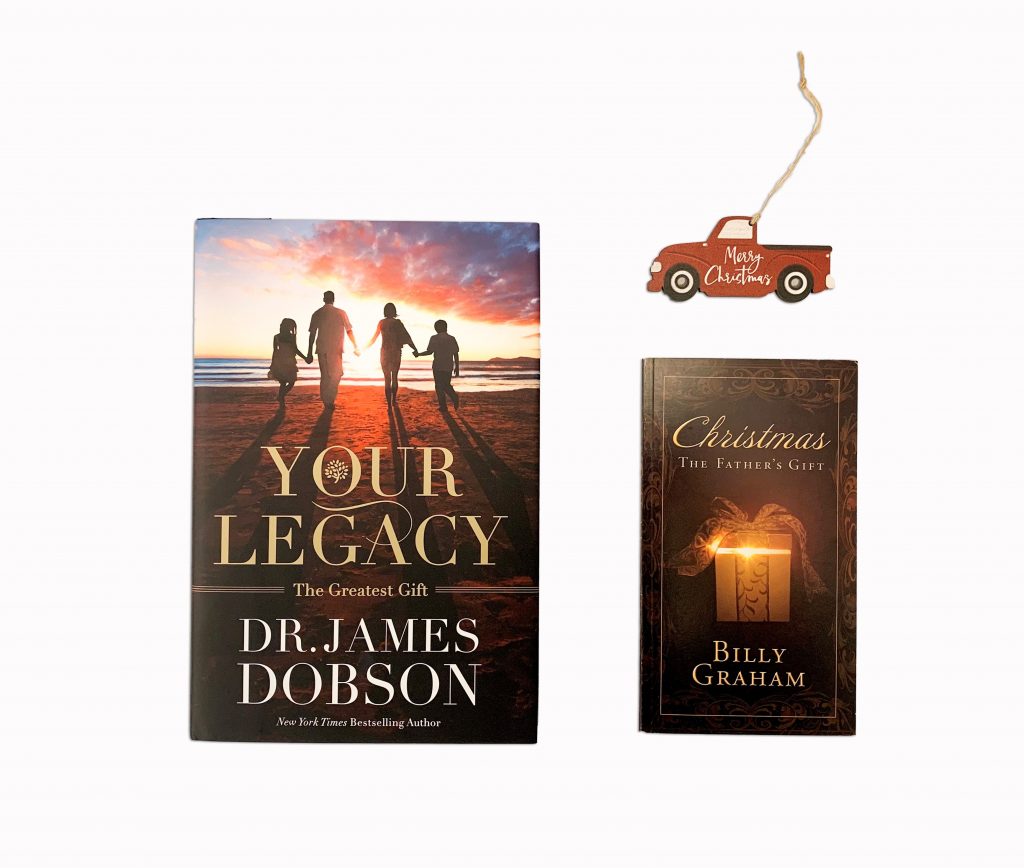 For 12 days, we are posting Christmas giveaways in anticipation of the day Jesus Christ was born. Our hope is that these gifts will encourage followers of the blog to focus on the real meaning of this season. Today's giveaway includes:
"Your Legacy: The Greatest Gift" by Dr. James Dobson
"Christmas: The Father's Gift" by Billy Graham
A Christmas ornament
Giveaway Rules:
To enter to receive the "Day 8" giveaway, share in the comments below your favorite Christmas gift that you've received. The winner will be chosen randomly from comments received at https://billygrahamlibrary.org/blog-12-days-of-christmas-giveaways-day-8-2019 before Friday, Dec. 20, 2019 at 11:59 p.m. ET. No purchase necessary. Odds of winning depend on the number of comments received. Void where prohibited. U.S. only.