May 25, 2012
5 Reasons to Visit the Library This Summer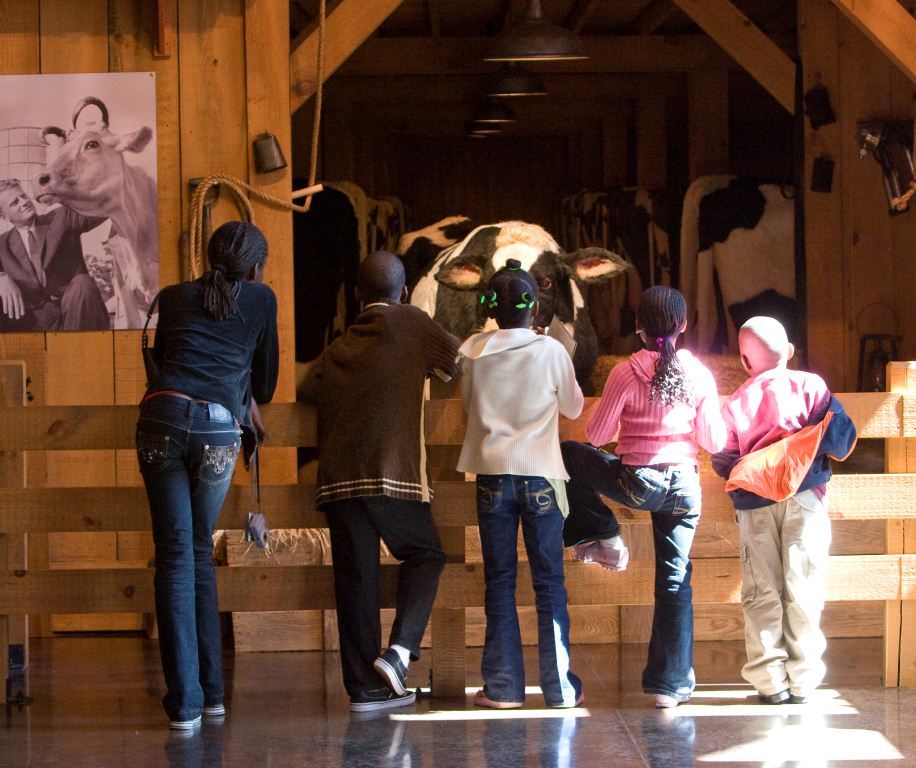 With school soon ending and Memorial Day coming up on Monday, we are nearing the official start of summer! As you make your plans for places to go and things to do, here are five reasons to include the Library in your schedule, taken from comments we hear from guests most often. For these reasons and more, The Billy Graham Library is rated the #1 thing to do in Charlotte on TripAdvisor.
1.       "Very inspiring"
God used a man – Billy Graham – to touch the world with the simple message of the Gospel. The Library is a continuation of Billy Graham's ministry to share the message of God's love with all people. Every day, lives are changed at the Library and people are inspired to lives their own lives yielded to God.
2.       "Excellent learning experience"
The Library is a fun, innovative experience with galleries, exhibits, theaters and multimedia displays designed for the entire family. Kids will enjoy "Bessie's Brainteasers," question-and-answer cards that guide them through exhibits where history comes alive.
3.       "The peace and presence of God was very evident"
One of the most frequent comments we receive from guests – that you can feel a peace and tranquility when you enter the property. Visitors enter the Library through the foot of a giant cross. The 24-feet wide and 40-feet tall glass doors are in the shape of a cross—this is the signature image and theme of the Library. So, if you need a break from the hustle and bustle, the Billy Graham Library is the place to be.
4.        "Good milkshakes"
We couldn't resist adding this one to the list! Who doesn't love a good milkshake in the heat of summer? The shakes at Graham Brothers Dairy Bar are extra thick and available in chocolate, vanilla or strawberry. There are other great items on the menu, including Mother Graham's chicken salad, "Billy Frank" hot dogs, Bridges BBQ, (one of Billy's favorites), fresh-baked cookies and pound cake and more. With free Wi-Fi and a covered patio, the Dairy Bar is great place to stop in on your lunch hour, as well.
5.       "It was so refreshing that it was free. This is such a rare thing in today's world!"
Yes, it's true. Admission is free to The Billy Graham Library. With all the demands on a family budget in today's economy, it's hard to beat free!