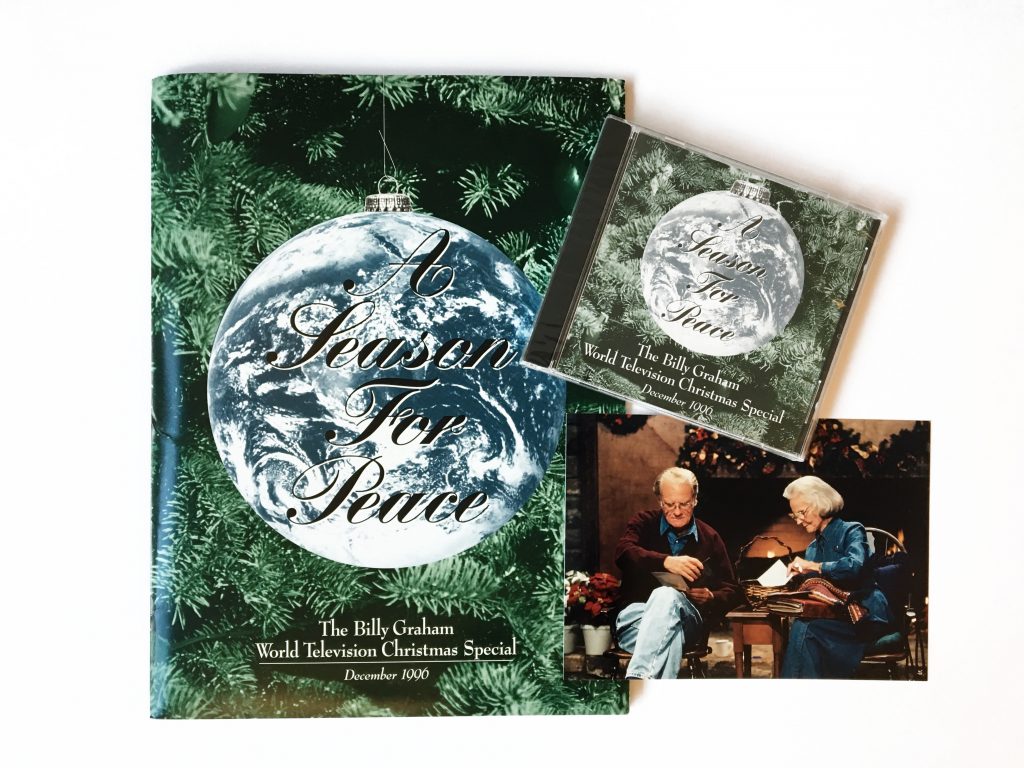 In an effort to make sense of a chaotic world during a season of the year when people are most open to the Gospel message, evangelist Billy Graham hosted a worldwide telecast titled "A Season for Peace" in 1996. The World Television Christmas Special was broadcast via national television networks and international satellite home systems in 33 languages to hundreds of millions of people.
"People everywhere are searching for peace," Billy Graham says in the program. "Even though we celebrate the birth of the 'Prince of Peace' at Christmas, lasting peace seems elusive. We fight it in every generation. … Our basic problem today is not social, it's not a lack of education. Those are legitimate problems, but the real problem is the human heart that's not right with God."
The telecast used real stories of ordinary people worldwide, and included guest appearances from former President Jimmy Carter and Nobel Peace Prize recipient – and President of South Africa – Nelson Mandela.  "A Season For Peace" was Graham's approach to addressing problems people were facing. He used this program as a way to reach the world with the message of peace.
Twenty-one years later, Billy Graham's son, Franklin Graham, is using television in the same way. The Billy Graham Evangelistic Association released a new Christmas special titled "Rediscovering Christmas." This year's program reminds viewers that Jesus came into their fragmented and broken lives to redeem them. Watch the 2017 Christmas Television Special below.