September 26, 2018
'Their Hearts Are Heavy': Hurricane Evacuees Visit Billy Graham Library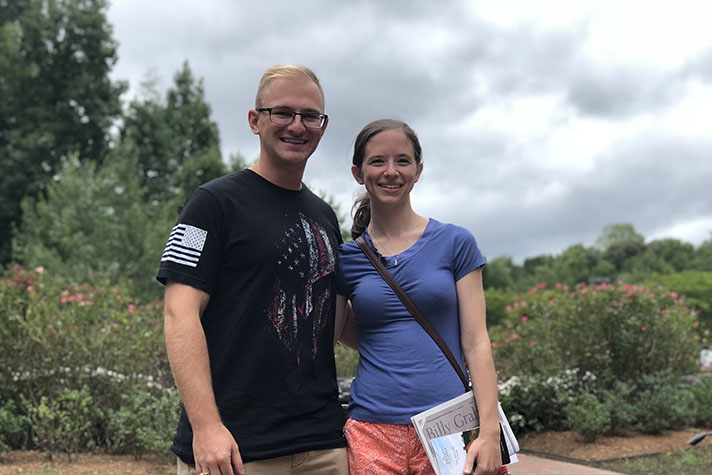 When Hurricane Florence first began battering the North Carolina coast, many evacuees chose to wait out the storm a couple of hours inland. Quite a few of them decided to check out the Billy Graham Library in Charlotte on Thursday and Friday.
Sherilyn Washington, a Library associate and volunteer, said some visitors are walking through the doors in a fog of uncertainty. After hearing a message of hope on The Journey of Faith tour, though, they seem to be comforted. "They've told me this place is bringing them peace," Washington said.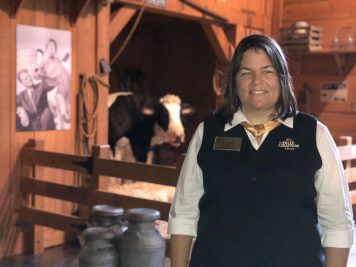 Library volunteer Carol Etheridge has also seen concern in the eyes of those fleeing the deadly storm. "It breaks my heart," she said. "Their hearts are heavy. They don't know what they're returning to. It really puts a face to [the reality of the storm] when you meet these people."
Newlyweds Caleb and Anna Owenby left their city of Swansboro, North Carolina, just miles from the coast. Having grown up in Florida, they were taking it in stride on Friday. The couple is used to boarding windows and riding out storms, including hurricanes Ivan and Dennis.
Still, they're curious about what they left behind. "We're anxious to know what happened—what our house is like. We've been praying and our families have been, too," Anna said.
David and Karen Boone are also in Charlotte trying to stay ahead of the storm. They left behind two homes that could be damaged—one in Myrtle Beach, South Carolina, and another in Apex, North Carolina. They found the Library on Trip Advisor, but were familiar with Billy Graham and his ministry.
"Billy Graham was so positive about everything," David said. He respected the evangelist "for his message of hope and how you can be saved."
Headed into the Storm
Carlos Martinez and his co-worker, Ray Johnson, are in Charlotte on standby to repair any train tracks that the storm may wash away. After a long drive, Carlos saw the sign for the Billy Graham Library. The tall Texan is a big Billy Graham fan, showing off his app where he watches Billy Graham classic sermons.
>> Get the Billy Graham Mobile App
Carlos was excited for the opportunity to visit and Ray tagged along.
"I'm Catholic," Ray explained. "But we're all brothers and sisters in Christ. I love to hear the message from other people's perspective."
Being in disaster relief himself, his favorite part of The Journey of Faith was learning how Billy Graham went to disaster zones and prayed with struggling people. Both Carlos and Ray prayed with a Library volunteer about what they might face if called in to work.
Nearby, another Library volunteer, David Brooks, prayed with visitors from Wilmington, North Carolina—where Florence made landfall early Friday morning—and other evacuees joined in. He encouraged them all that God is still working in the midst of this. "I prayed that the Lord would minister to them through their time here, that they would go back refreshed and strengthened," David said. "There were hugs and tears, too."
Library volunteers were able to share the Gospel and offer a fresh hope to many new visitors through this disaster, which became a tropical storm on Friday evening.
"Just to step in here. It's a sigh of relief. You can forget your troubles," Carlos said.
"It's a game changer."