March 28, 2014
Staff Picks from Ruth's Attic Bookstore – Easter
Spring is finally here and Easter is just a few weeks away. Each year we host an Easter Celebration at the Billy Graham Library for children to come learn about the true meaning of this season – and the resurrection the Lamb of God; the risen Savior; the Lord, Jesus Christ.
Today we're hoping to help you fill the spiritual baskets of those children in your lives with some gifts that honor this precious gift from God.
An Easter Gift for Me by Crystal Bowman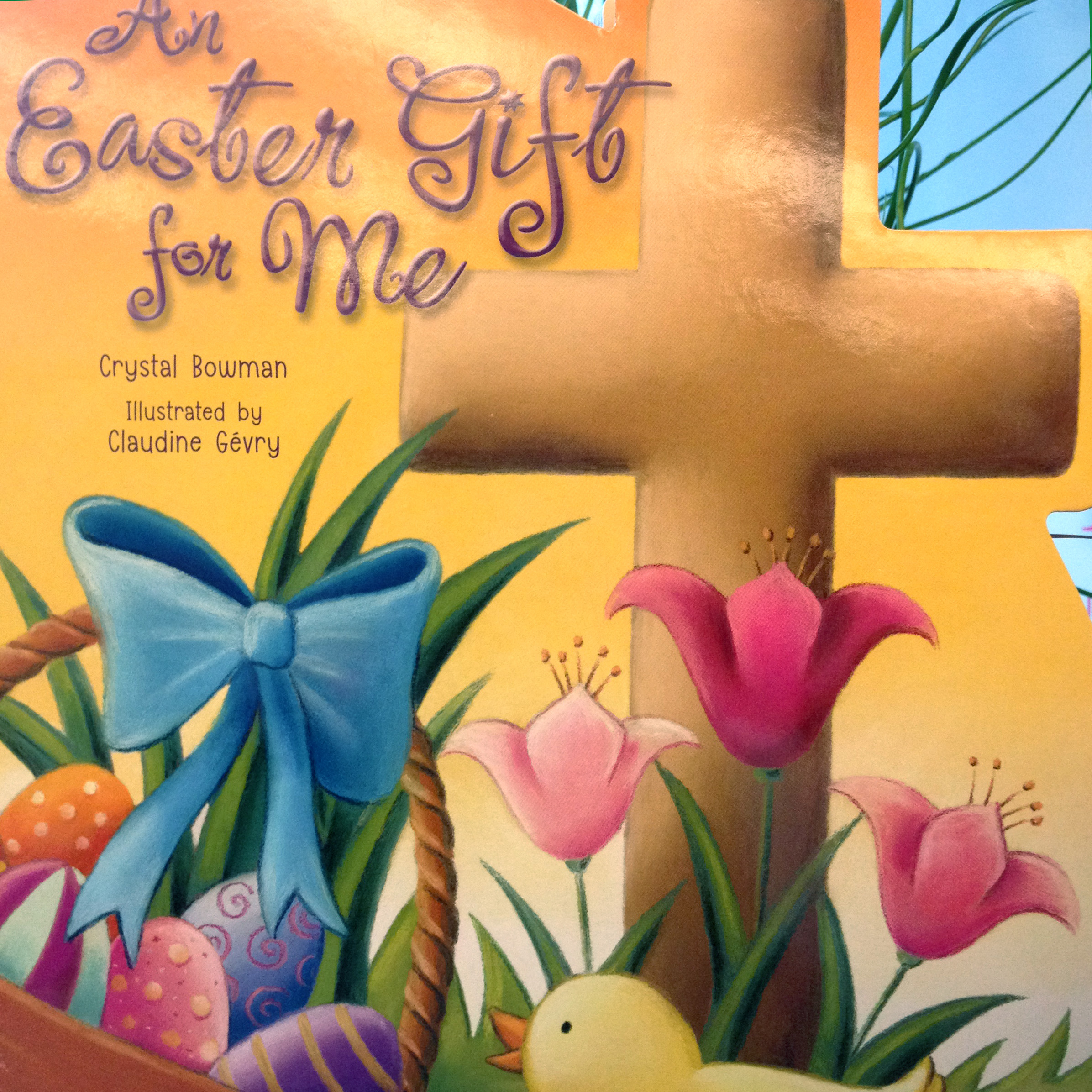 Jesus came to Earth as a baby. When he grew up he taught people about God. 'But some of the people did not understand the way Jesus fit into God's special plan.' He died on a cross, and that was sad. But he came alive again and lives in heaven today!
The Parable of the Lily by Liz Curtis Higgs
Maggie, the farmer's youngest daughter, loves getting gifts, especially mysterious ones. One wintry day, she receives a package in the mail. She excitedly opens the package to find a bulb buried in a crate of dirt. This was not what Maggie expected. She had hoped for a doll or a game, not a bulb that would one day become a plant. When spring comes, she finds the bulb in the cellar and tosses the lifeless thing into the garden, never to think of it again. . . . Until she walks outside on Easter morning and finds the most beautiful lily she has ever seen. Through the unique gift of a bulb, Maggie discovers the power of grace and forgiveness and the true meaning of Easter.
Why is There a Cross by Kathleen Long Bostrom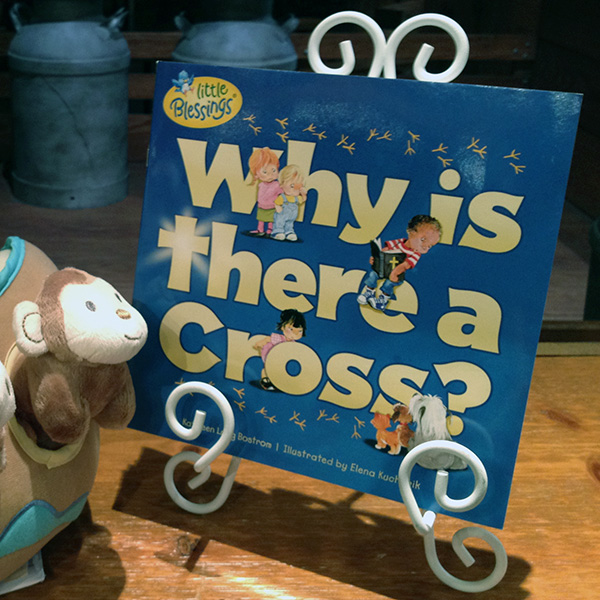 Why Is There a Cross? tackles the difficult subject of Christ's death. This read-to-me book for children explains both the how and the why of Christ's death in simple words and pictures that communicate the wonder of his sacrifice.
ABC Scripture Cards
ABC Scripture Cards are a set of 26 verses designed for the mom's style and the child's heart. They were created by Courtney DeFeo in an effort to bring scripture memory to life in the home. They teach and decorate at the same time! From two-year-olds to teens, kids of all ages have memorized these short and sweet verses.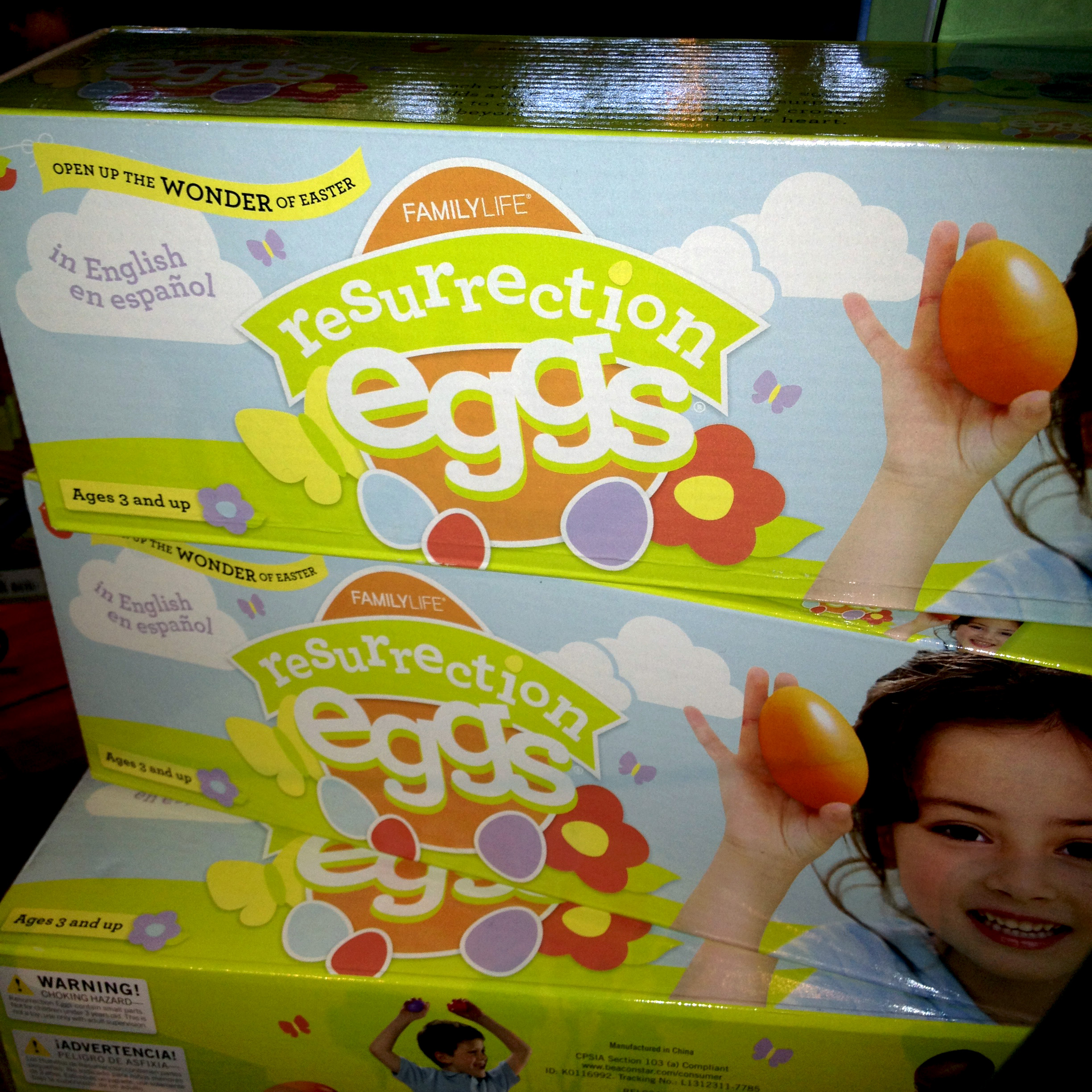 Crack open the real Easter story. Watch Easter come to life in little hands Each of these twelve colorful plastic eggs holds a different memory-grabbing surprise to take Jesus' journey to the cross and beyond right into your child's heart.
Find these titles – and more – at Ruth's Attic Bookstore at The Billy Graham Library or online at www.billygrahambookstore.com.
Today on our Facebook page we are giving away a basket full of Easter goodies. Follow the Billy Graham Library and check out the giveaway post for instructions on how to enter.
We hope that you will join us for the the 3rd annual Easter Celebration at the Library for kids on Saturday, April 12. Full details are available at www.billygrahamlibrary.org.