April 17, 2012
Changed Hearts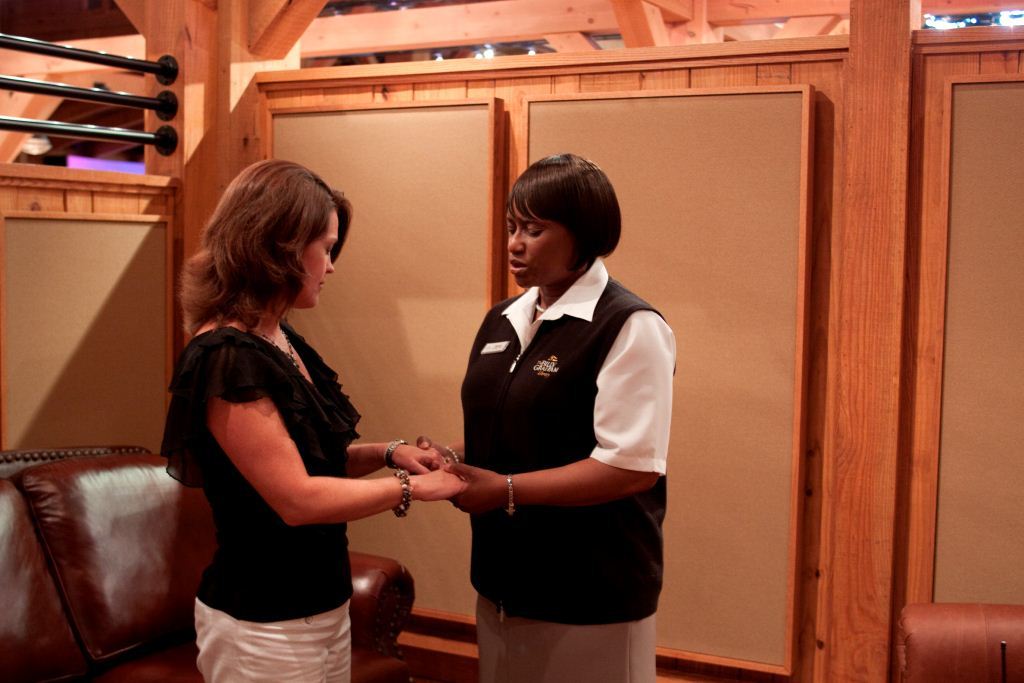 Every day at the Billy Graham Library, there are stories of lives that have been forever changed. What starts as a simple visit ends with an incredible encounter and the beginning, or strengthening, of a relationship with Jesus Christ. Here are some of the stories we've heard recently. If you have your own, please share them with us!
A woman from Harmony, NC, recently visited the Library and had an amazing experience. After touring the Library, she tearfully approached one of our volunteers, Linda James. The visitor happened to be deaf, but Linda knew sign language and was able to use her gift to walk the young lady through the "Steps to Peace with God." She left with new life in Jesus Christ!
This past February, a group of fifth and sixth grade students came to the Library and 35 prayed to ask Jesus into their hearts with our volunteers in the Prayer Room! A week later, 11 children ages 10-12 from a small private school prayed to receive Christ.
In January, five adults from a family in Brazil prayed the prayer of salvation. Volunteer Billie Ferrone explained, "We offered the family the prayer room for any prayer requests or decisions they wished to make. Christina Davis of Clover, SC, a family member, was available to interpret and the family asked to pray for their father who was recovering from open heart surgery. We prayed a prayer of thanksgiving and also included a prayer for salvation for any who did not know Jesus as their personal savior. Christina said that the family were not Christians. So we prayed and the mother, father, brother, sister and her husband prayed to receive Christ to our great joy. We gave them gifts, a cross for each one and booklets in Spanish of the Gospel of John. Christina said that her aunt in Brazil had been praying for this family for ten years. Christina was moved to rededicate her life to Christ as well. Volunteer Jackie Smith prayed again as they left and as we rejoiced. Praise the Lord!"
Do you have a story of how God has worked in your life after visiting The Billy Graham Library? Let us know!