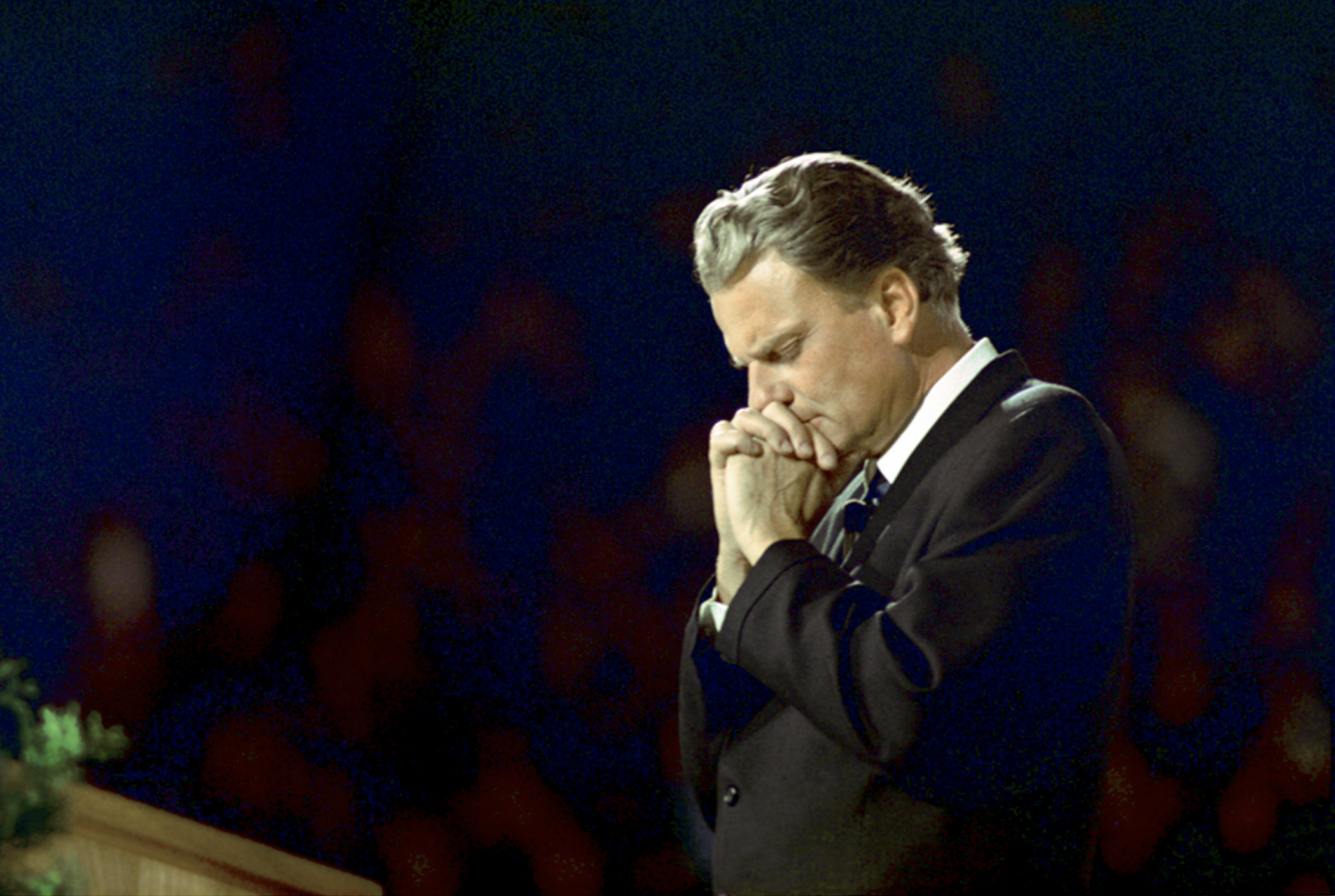 Over several decades of ministry, including during the Civil Rights Movement, Billy Graham took a stand against racism and often answered many questions on race and prejudice. He also issued the following statement following the 1992 Los Angeles riots. We ask you to join us in prayer today for healing across our country and in the hearts of those harboring anger, bitterness and hatred.
The violence in Los Angeles is a tragic reminder that our nation still has not solved some of its most fundamental social problems. Every corner of our nation could be affected by what has happened there.

I have been in south-central Los Angeles on many occasions. When the riots ravaged Watts over 25 years ago I toured the area and talked with a wide number of residents, hearing their concerns and sensing their frustration, and praying for them as well. I was convinced that strong efforts would be needed to overcome the problems of poverty and racism and injustice there, or else a devastating recurrence was probable.

Just two years ago I toured south-central Los Angeles and spent several hours with the leaders of about a dozen gangs, listening to their deep hurts and resentments and anger. I sensed then that in some ways little had changed since the Watts riots, and that the whole area was an open powder keg just waiting for a match to be struck. Unfortunately, the verdict in the Rodney King trial provided that match.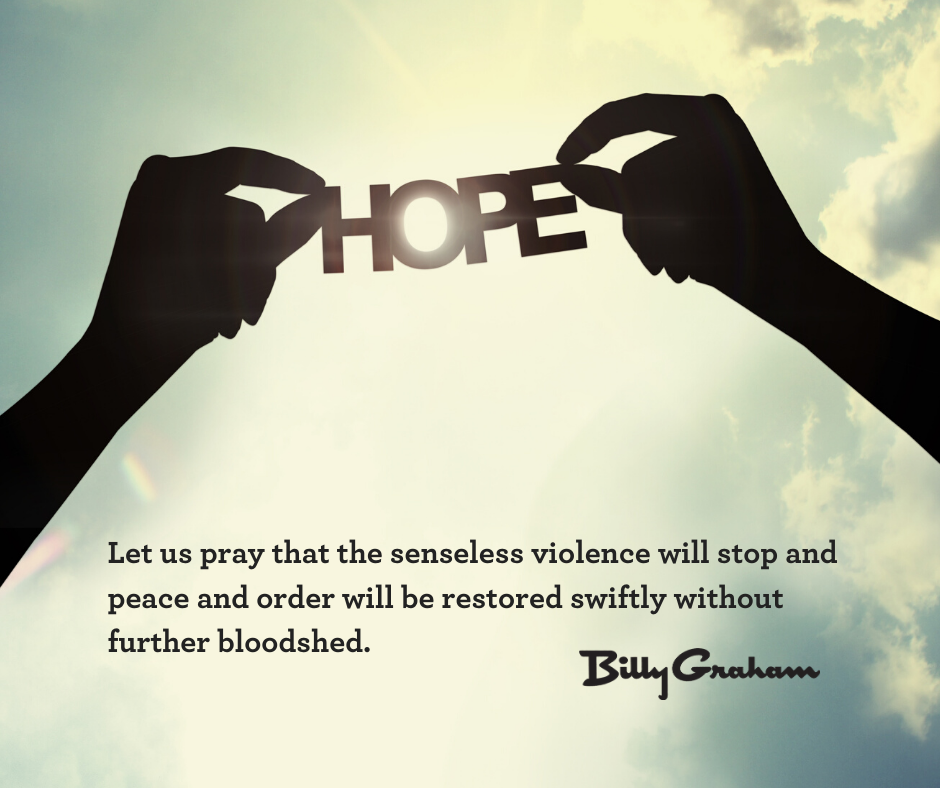 I call on people throughout our nation to pray for Los Angeles and its people. Let us pray that the senseless violence will stop and peace and order will be restored swiftly without further bloodshed. We should pray also that God will give wisdom to the mayor and to all the leaders of that city, and especially to the man who will soon take over as the new chief of police, Mr. Williams from Philadelphia. There are many thousands of dedicated Christians in south-central Los Angeles, and many godly pastors, who are working for peace and reconciliation. Christians all over America should pray for them.

We need to pray as well that the social problems which have been festering for years in so many of our cities may be addressed in a fresh way. The issues are complex, I know, and will not be solved overnight. However, my prayer is that the tragic events which have gripped Los Angeles will be a catalyst to bring a new era of justice and tolerance and love to our nation.

This event is another indication that our nation is in need of a moral and spiritual revival. Ultimately, the problems we face are not only social or political in nature; they are moral and spiritual problems which come from the selfishness and greed of the human heart. Most of all, therefore, we need to pray for moral and spiritual renewal in our land – a renewal which comes only when we turn in faith and repentance to God. Only God can change the human heart — and He will, as we, each one of us, open our lives to the power and love He has shown us in Christ.
Billy Graham answered many questions about racism and prejudice.
>> Read some of them here.
In 1967, amid civil unrest in the United States, Billy Graham preached on social injustice as part of The Hour of Decision radio program.
>>Read Billy Graham's message on social injustice.