Ethel Waters was already a noted Broadway star, singer, and actress before she met Billy Graham during his 1957 Crusade in New York City's Madison Square Garden. At that event, Ethel rededicated her life to Christ and began singing as a guest at Billy Graham Crusades.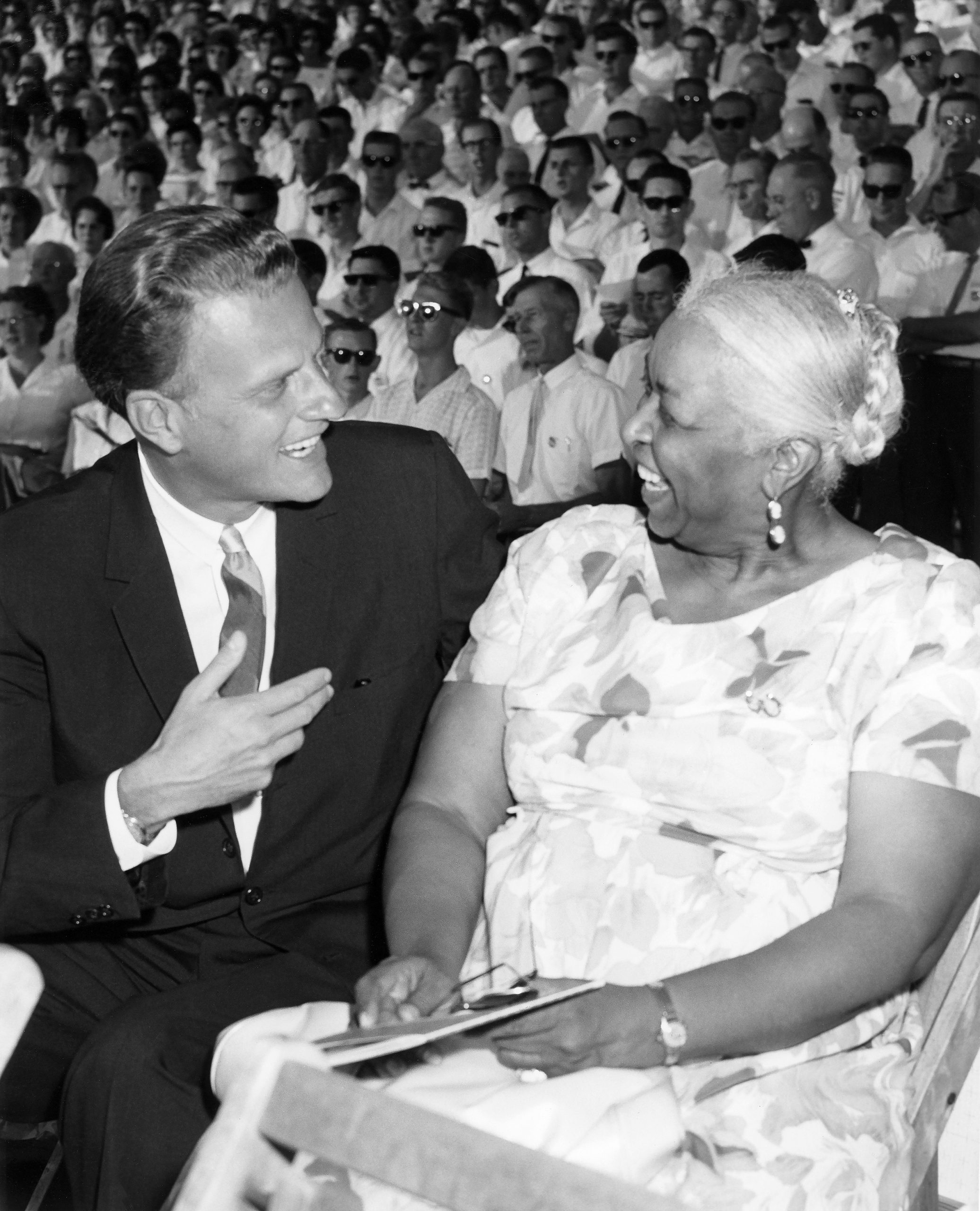 Ethel Waters was born October 31, 1896 in Chester, Pennsylvania. She had a very difficult childhood and later said, "I never was a child. I never was cuddled, or liked, or understood by my family." Despite her difficult upbringing, she went on to set records as a career singer and actress. She recorded two singles in 1921, making her only the fifth black woman in history to make a record. Three of her songs from the 1920's and 1930's were inducted into the Grammy Hall of Fame.
In 1933, Ethel landed a lead role in the Broadway musical, As Thousands Cheer, becoming the first African American to receive equal billing status and achieving the status of the highest paid performer on Broadway. In 1939, while starring in the matriarch role of Hagar in the play, Mamba's Daughters, Ethel became the first African American to star in a dramatic play.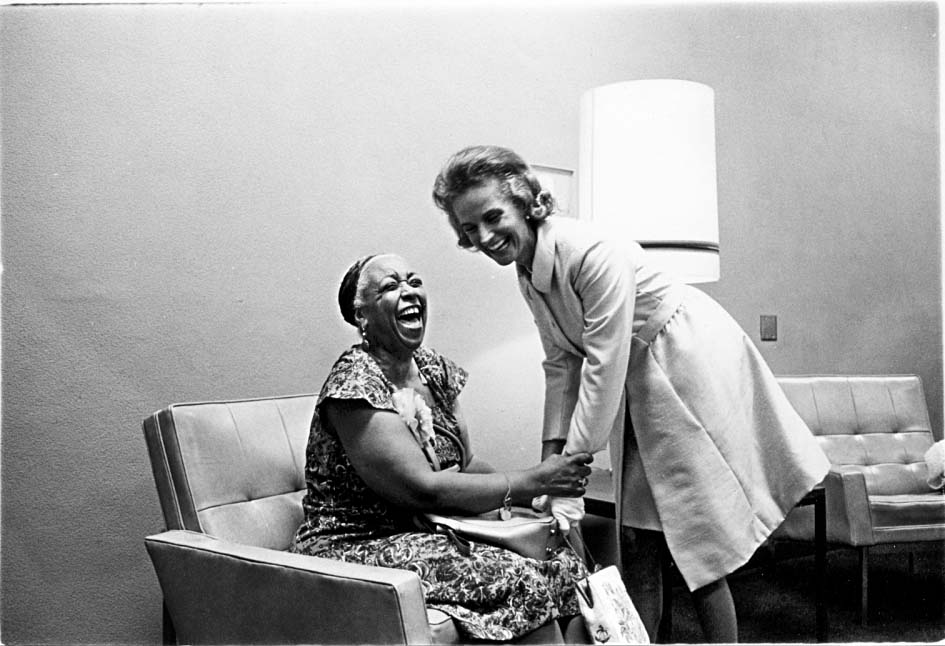 Ethel also wowed audiences on big and small screens alike. Ethel became the first African American to star in her own television show. She was nominated for an Academy Award in 1949 for her role in the film Pinky and was nominated for an Emmy Award in 1962 for a guest appearance on the television series Route 66. In 1958, Ethel starred in The Heart is a Rebel, a film of Billy Graham's production ministry, World Wide Pictures.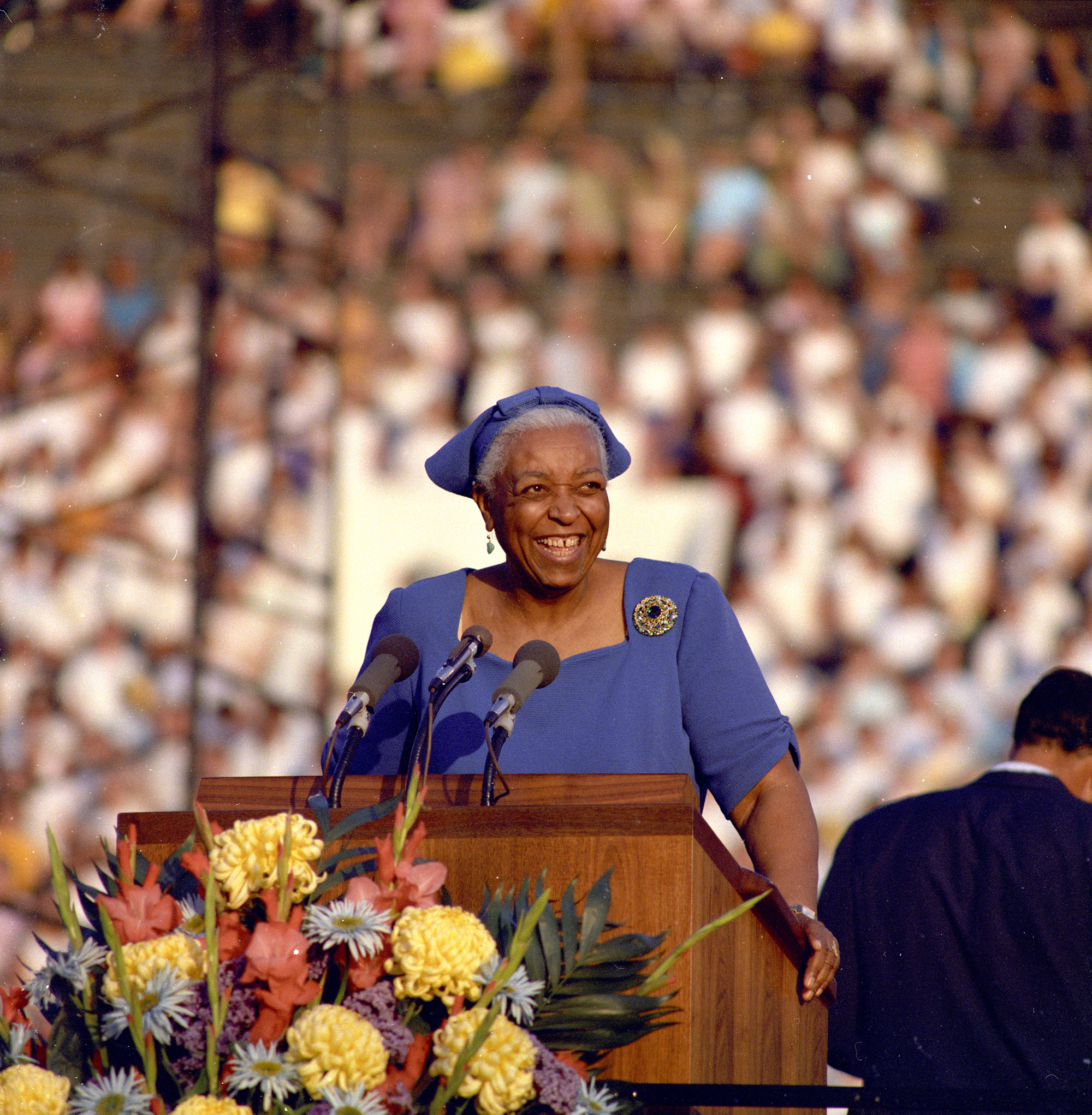 Ethel was a featured soloist at Billy Graham Crusades for almost 20 years. She was known for her beautiful rendition of "His Eye is on the Sparrow," which was her signature song and the title of her autobiography. Billy Graham said of her, "Ethel Waters was one of the most unforgettable characters I ever knew. She was a superstar not only on stage and screen, but in her personal religious faith."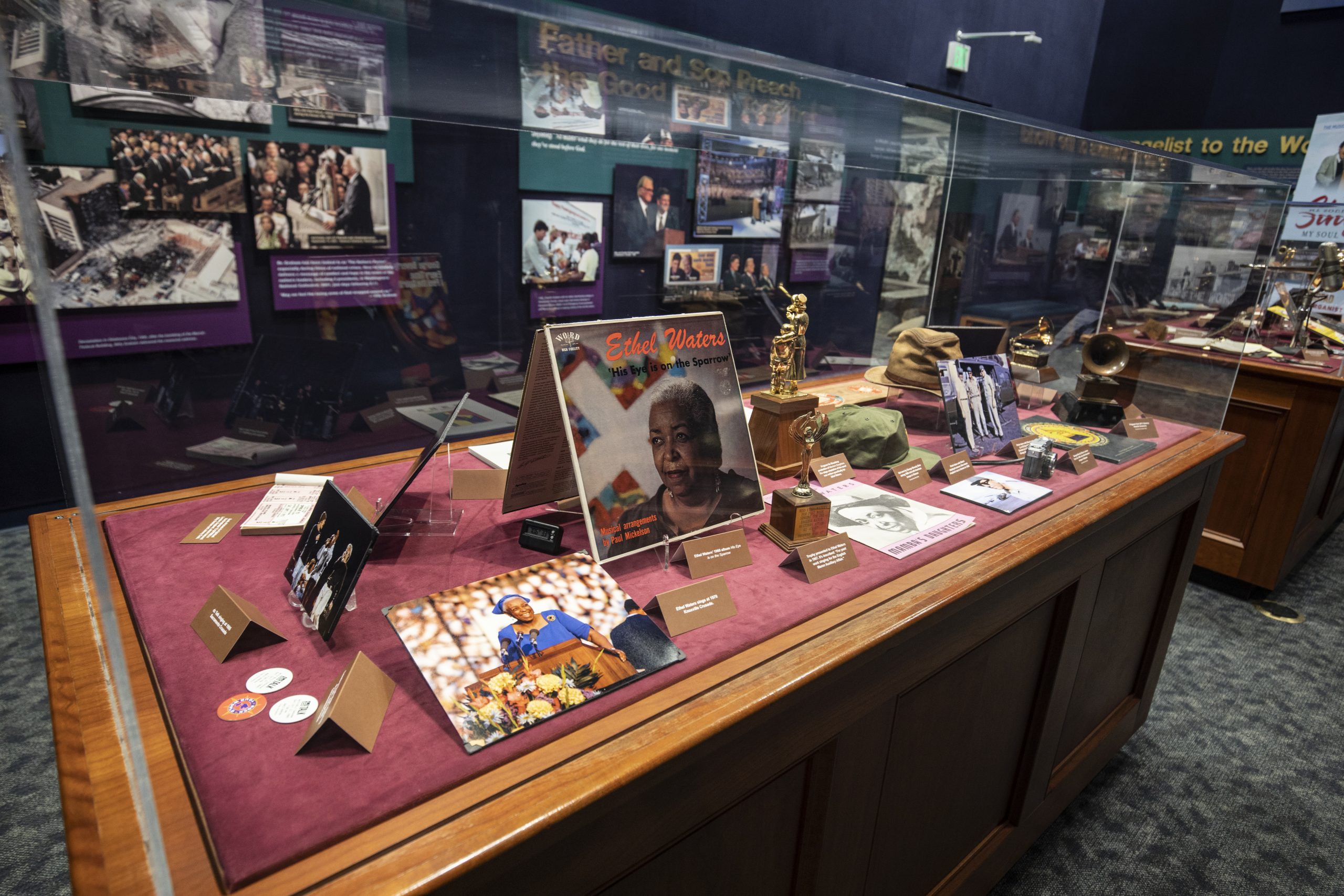 Ethel Waters is featured in the latest special exhibit at the Billy Graham Library, "Then Sings My Soul." Among the items on display, guests can see a program from the play Mamba's Daughters, as well as an LP record featuring "His Eye is On the Sparrow."
To find out more about the special exhibit, click here.