July 25, 2018
Then and Now: Radio Ministry
Throughout his ministry, Billy Graham used various platforms to share the Gospel of Jesus Christ. One platform that Mr. Graham started that still continues to this day was radio. Radio broadcasting influenced many during the early stages of Billy's crusades, and continues to be a powerful means of outreach. Take a look back at how Mr. Graham's radio slot started, and how the Billy Graham Evangelistic Association (BGEA) still uses it today.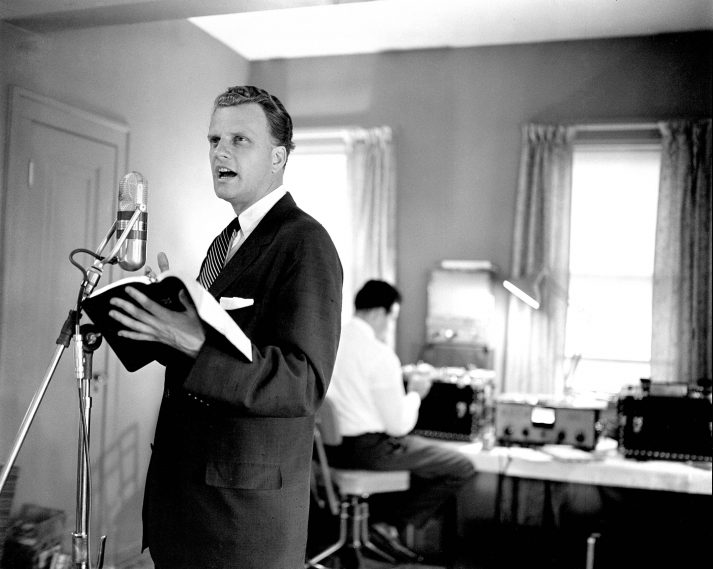 THEN: Beginning of the Radio Ministry – The Hour of Decision
In 1950, Billy Graham was approached by two men named Fred Dienert and Walter Bennett, who felt that God was calling them to start a radio program with him. After considering his numerous commitments, Mr. Graham concluded that he did not have the time to host a radio show. The men insisted, and finally he appeased them: At the end of the night, if they should get $25,000 for the purpose of radio broadcast, then Mr. Graham would take that as God's sign to start a national broadcast. A laugh was shared as the reality of this was highly unlikely, but nevertheless, by the end of the night people had donated exactly $25,000 without Mr. Graham's asking for donation.
In his autobiography, he recalls his reaction, "Stunned, I bowed my head and said a silent prayer… Clearly, the funds had come from God." Shortly afterwards, Mr. Graham's radio program, The Hour of Decision, was started.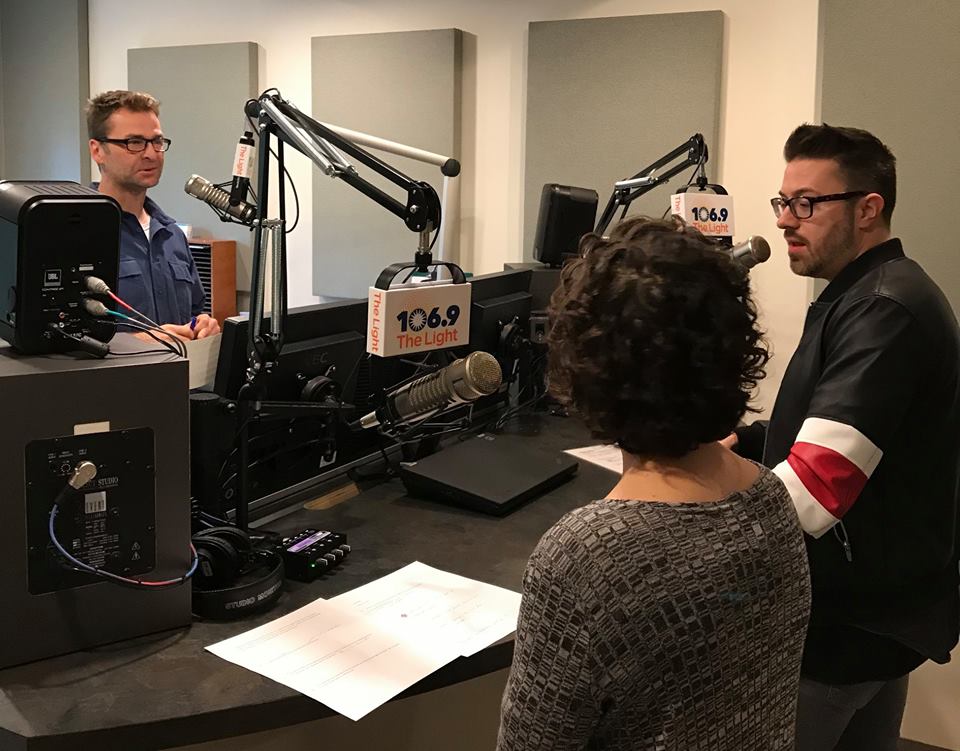 NOW: Blue Ridge Broadcasting – The Light
Since The Hour of Decision started, the radio ministry has reached millions of people and it continues to reach many today. Owned and operated by Blue Ridge Broadcasting, The Light was founded by Billy and Ruth Graham in 1962. It seeks to make Jesus Christ known through hope-filled music and solid, powerful Bible teaching. The Light features music from leading Christian artists, teaching programs from today's leading Christian speakers, and radio shows such as Mornings with Troy and Tricia. Their ministry is an encouragement to its listeners and continues to shine the light of Christ.