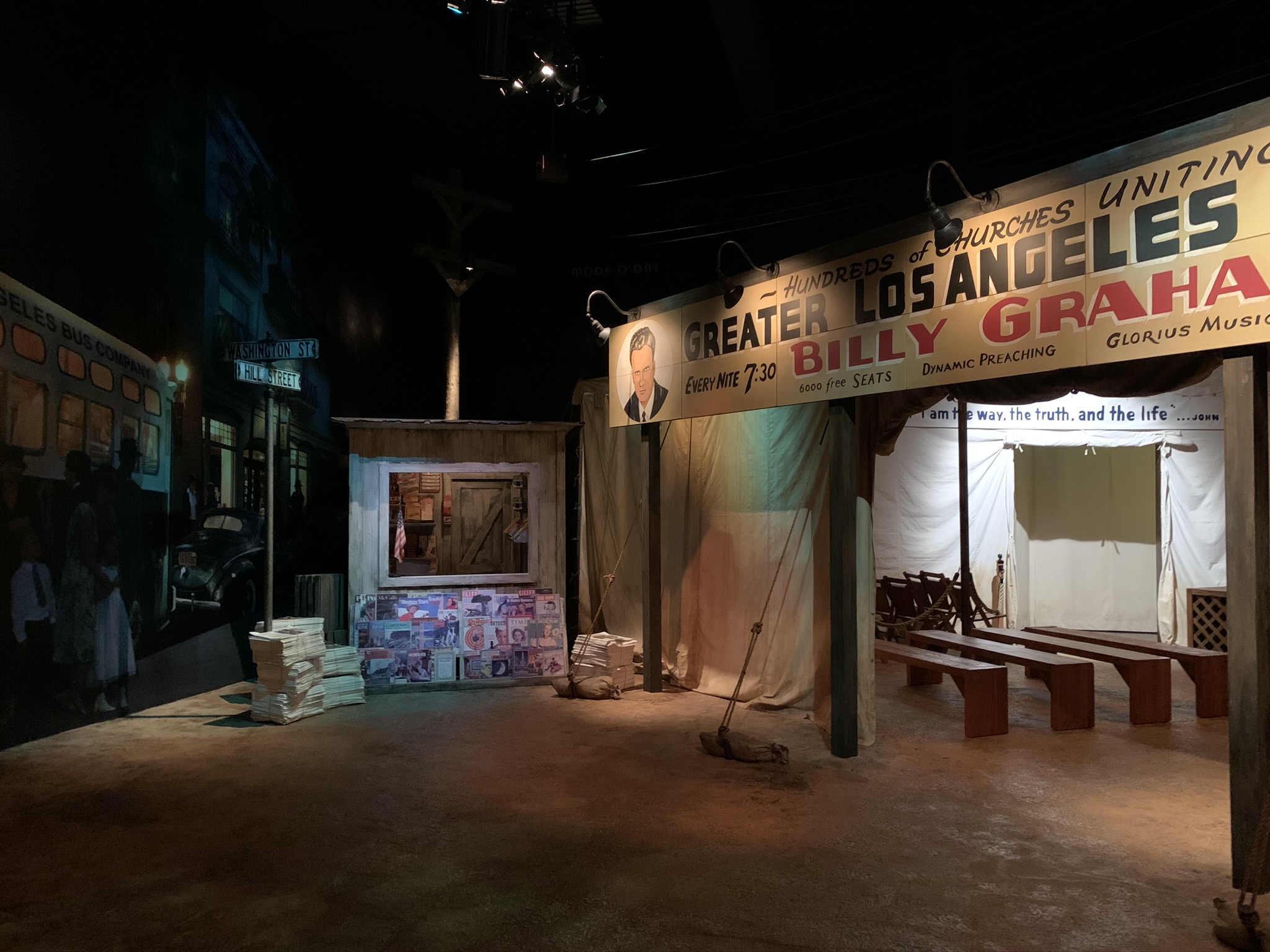 Today we are continuing The Journey of Faith Scriptures series, in the gallery called The World Discovers Billy Graham, a replica of the 1949 Los Angeles Crusade that launched Billy Graham in the national spotlight.
In The World Discovers Billy Graham, guests walk into the canvas tent to see the verse John 14:6, "Jesus said. 'I am the Way, the Truth, and the Life.'"
Billy Graham said, "Jesus insisted that we become recipients of this experience with God: 'You must be born again" (John 3:7). Jesus, who declared Himself to be the Truth (John 14:6), eliminated forever the possibility of man saving himself by respectability, outward honor or charitable works.'"
Check back as we discover more Scripture through The Journey of Faith.
Plan your visit to the Billy Graham Library to learn more about Billy Graham's ministry and journey of faith. You can also check out the virtual tour of The Journey of Faith from our virtual tour series.