April 18, 2020
Ruth 100: Ruth Graham's Cooking and Favorite Foods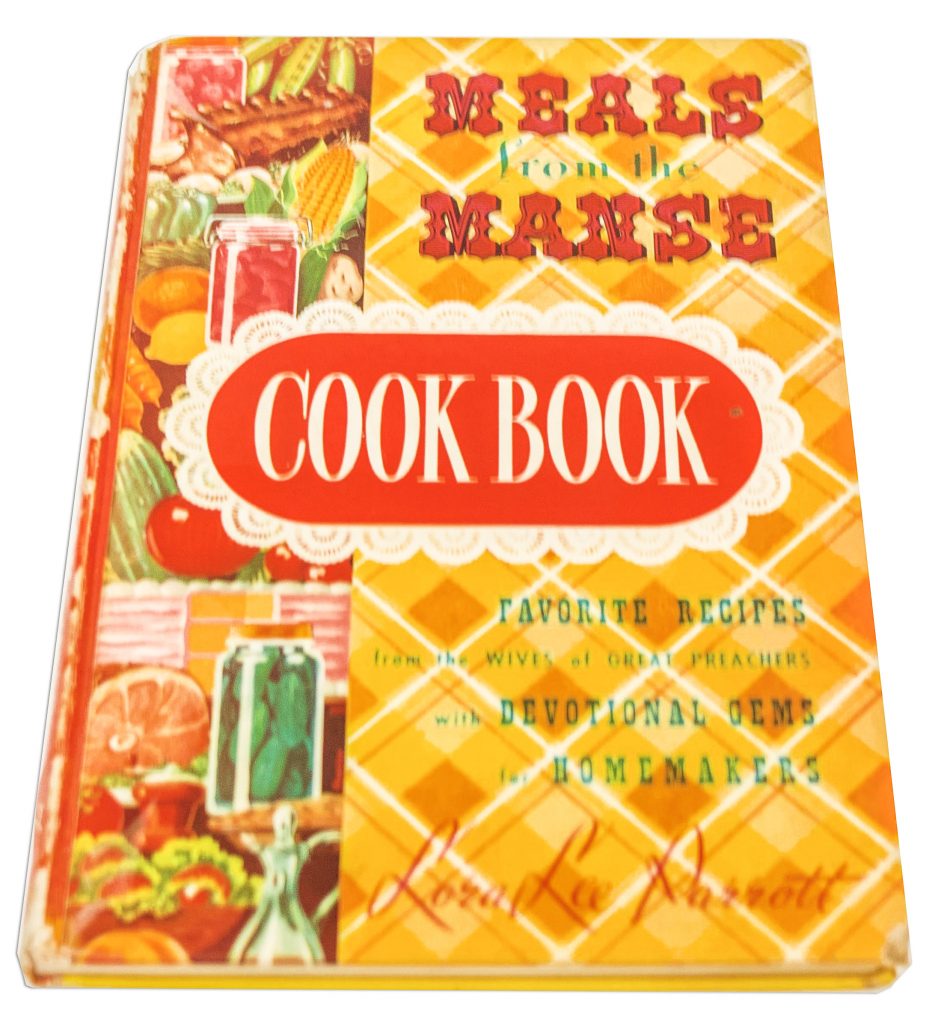 Ruth Graham's cooking was famous among her family.
As one can imagine, since she grew up in China, she loved Chinese food—especially dumplings. Ruth and Billy ate Chinese food at least once a week, whether it was take-out from a local restaurant or cooked by Ruth.
Below is one of her favorite recipes, written in her own handwriting: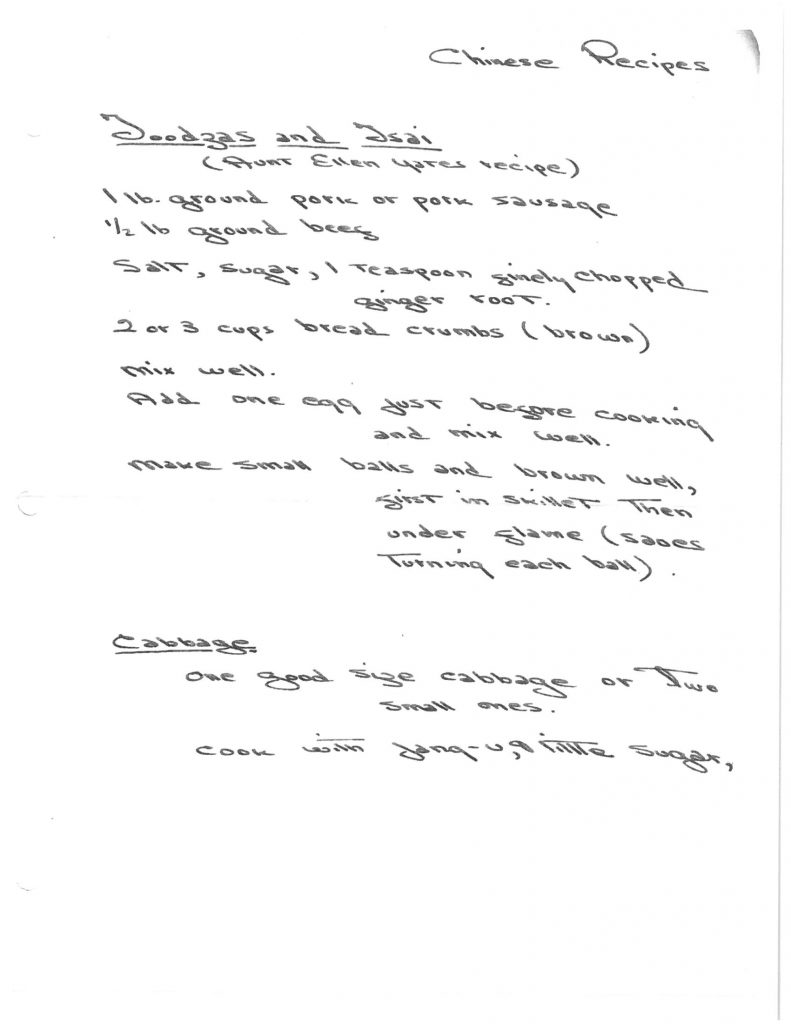 She also enjoyed different kinds of soups, her homemade chocolate sauce on vanilla ice-cream, Coke floats with Haagen-Dazs vanilla ice-cream, and drinking boiled custard. And of course, she loved her daughter Anne's apple pie, just like Billy.
In 1951, Meals from the Manse, a cookbook featuring recipes from the wives of well-known preachers, was published. Included in the book are the wives of notables such as Billy Sunday, and Bob Jones, Sr. Ruth Graham's recipe is featured on page 61, a recipe for Chinese Eggs in Sweet-Sour Sauce.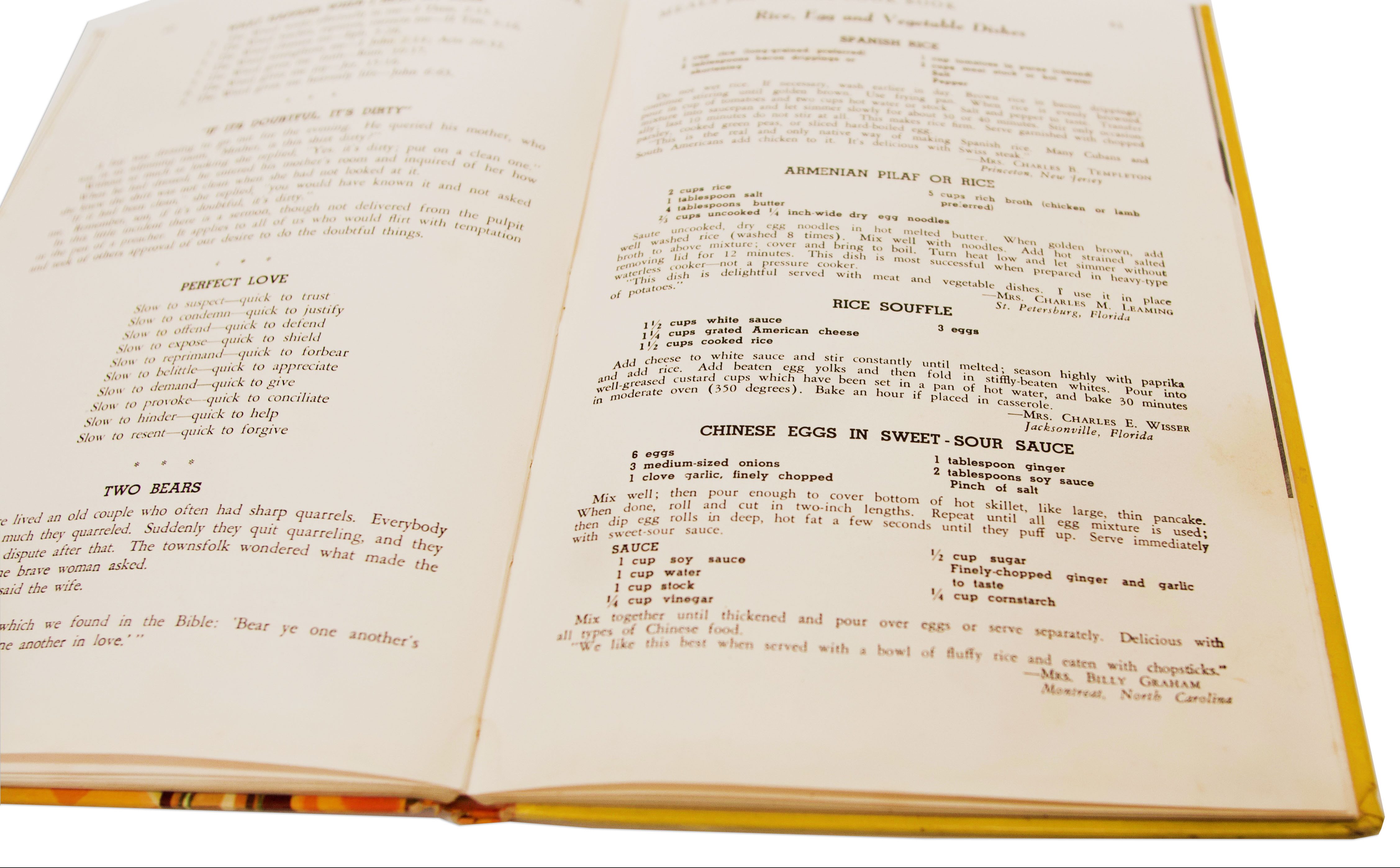 Looking for more recipes to try? Check out other recipes from Ruth Bell Graham.