March 14, 2019
Plaque Honoring The Hour of Decision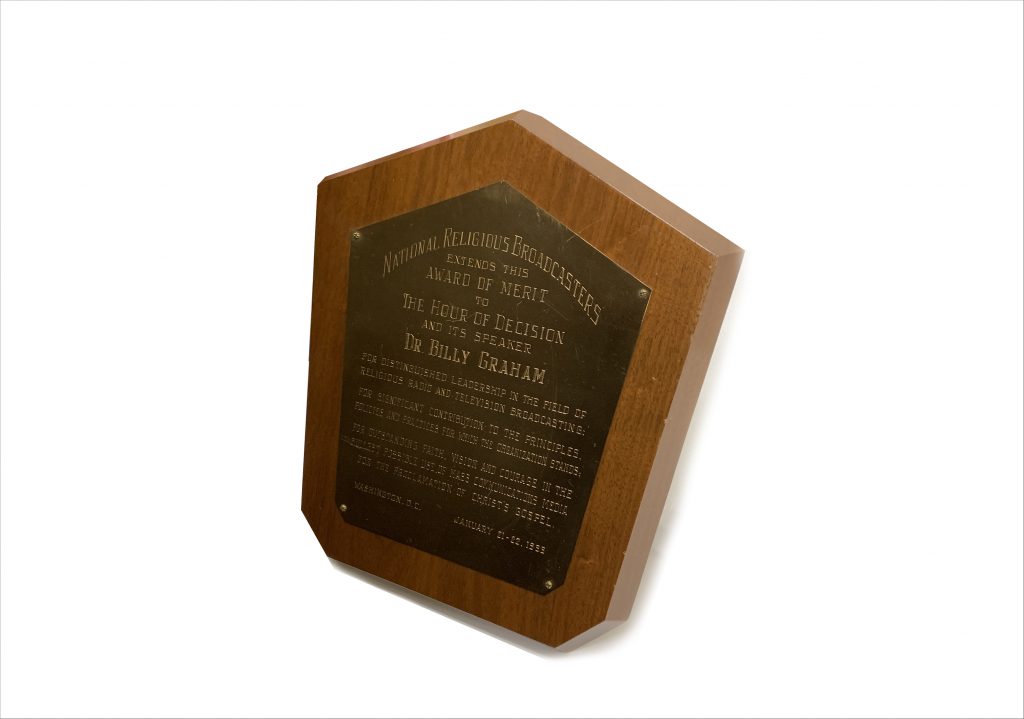 This month's archive item is a plaque designating the Award of Merit to The Hour of Decision and its speaker, Dr. Billy Graham. It was presented to the Billy Graham Evangelistic Association in January of 1959 by the National Religious Broadcasters and is now housed in the Billy Graham Library Archives.
Launched in 1950, The Hour of Decision was carried live on over 150 stations from coast to coast. The 30-minute weekly program was hosted by Cliff Barrows, with Bible reading, special music and a message from Billy Graham.
Watch the video below to hear the remarkable story of how the program began.