August 6, 2019
Gold Pan from Anchorage, Alaska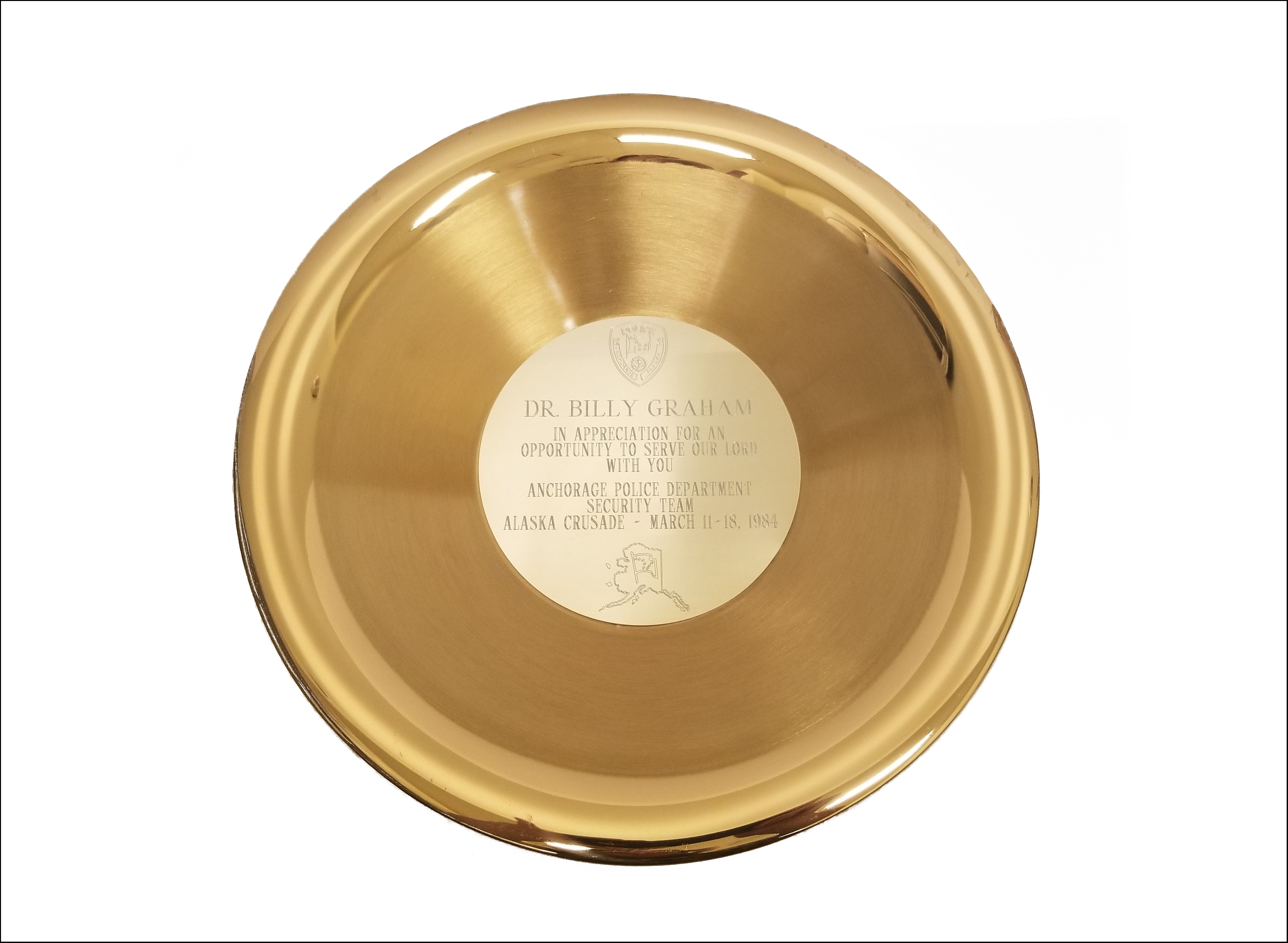 During his ministry, Billy Graham traveled all around the globe, speaking to an estimated 215 million people in live audiences in 185 countries.
In 1984, he held a Crusade in our nation's 49th state in Anchorage, Alaska.
While there, he spoke to a packed Sullivan Arena as people came from all over the state to see him preach.
During that crusade, Mr. Graham was given this gold pan. The pan is engraved:
"Dr. Billy Graham—In Appreciation for an Opportunity to Serve Our Lord with You—Anchorage Police Department Security Team Alaska Crusade March 11-18, 1984."
See more archive items from the vault at the Billy Graham Library.