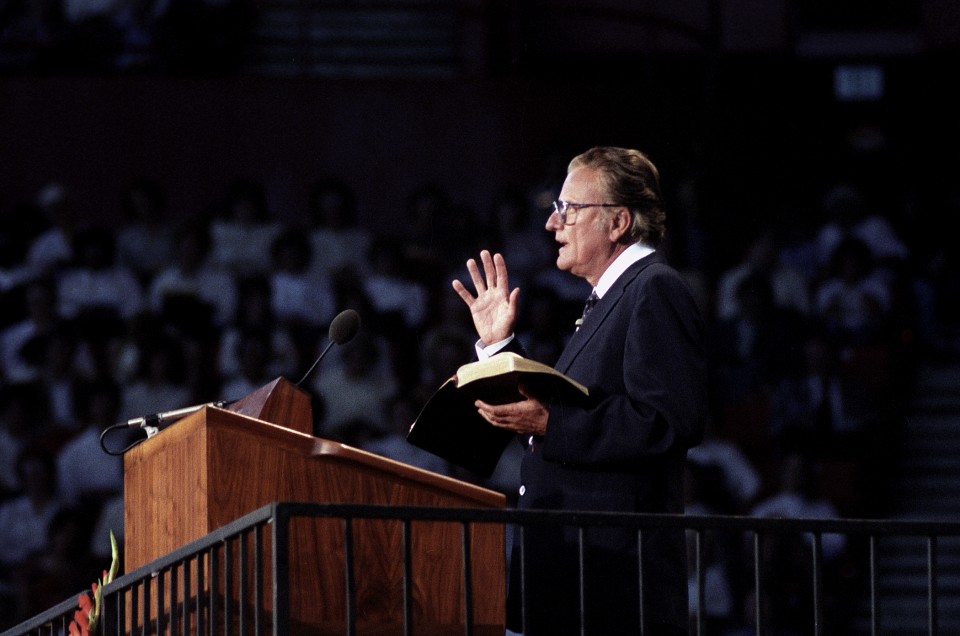 25 years ago, an act of domestic terrorism took the lives of 168 people and injured hundred more when a truck bomb was detonated outside the Alfred P. Murrah Federal Building in Oklahoma City, Oklahoma. Billy Graham delivered a message of hope during a statewide prayer service at the Oklahoma State Fairgrounds four days after the bombing. While senseless acts like this leave people asking 'why,' Mr. Graham told the crowd, tragedy can also be a lesson in comfort, compassion, love and forgiveness.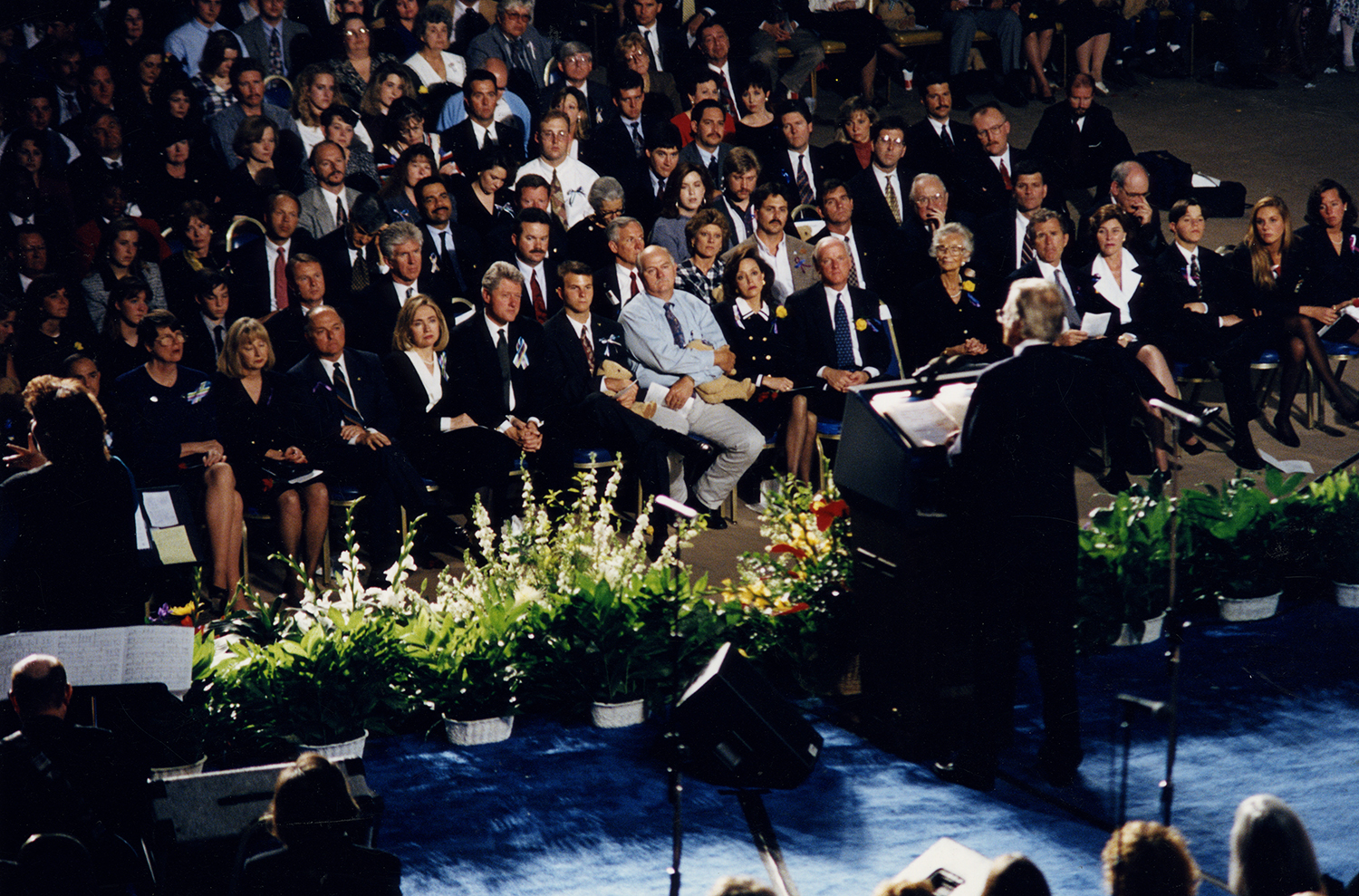 Below is an excerpt from Rev. Graham's message:
Times like this will do one of two things. They will either make us hard and bitter and angry at God, or they will make us tender and open, and help us to reach out in trust and faith. I think that is what the people of Oklahoma are doing that I have met since I have been here these past two days. I pray that you will not let bitterness and poison creep into your soul, but that you will turn in faith and trust in God even if we cannot understand. It is better to face something like this with God than without Him.

But the lesson of this event has not only been about mystery, but as we have already heard, it's a lesson of a community coming together.

What an example Oklahoma City and the people of Oklahoma have given to the world because the television has been carrying it as much as any event I can ever remember like this. The cooperation between officials of every level of government and the community, no matter what religious group we belong to and what political views we may have, none of us will ever forget some of those pictures on television that have already been mentioned here today; or the picture of hundreds of people standing in line to give blood.

The work of the Red Cross, the Salvation Army, and a host of other humanitarian organizations, as well as the emergency workers and the doctors and the nurses, have inspired us and humbled us. A tragedy like this could have torn this city apart but instead it has united you in a way that you've never been united before.

Hundreds, if not thousands, of prayer groups around the world have been praying for you. I'm sure, as I've been told that you've sensed their prayers and their support. The forces of hate and violence must not be allowed to gain their victory not just in our society but in our hearts. Nor must we respond to hate with more hate. This is a time of coming together and we've seen that already and have been inspired by it.

This tragedy also gives us a lesson in comfort and compassion. We've seen an outpouring of sympathy and help not only in Oklahoma City and Oklahoma but throughout the United States and throughout the world. We've been reminded that a cruel event like this which so vividly demonstrates the depths of human evil also brings out the best in us, brings out the best of the human spirit, the human compassion and sympathy and sacrifice. But this can also teach us about God's comfort and compassion.
Watch the full message.