January 9, 2012
Billy Graham Among "Most Admired"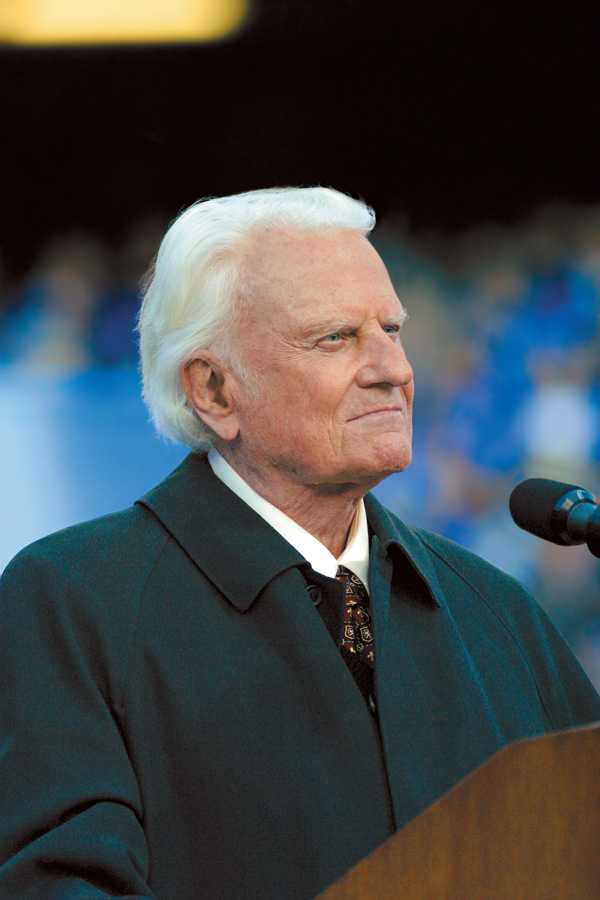 "But God forbid that I should glory, save in the cross of our Lord Jesus Christ, by whom the world is crucified unto me, and I unto the world." (Galatians 6:14)
This is the verse that hangs on the wall of Billy Graham's home. And, it's the verse he often points to in light of the many accolades he has received in his lifetime.
Just recently, Billy Graham was named as one of the "Most Admired Men" in the 2011 USA Today/Gallup poll. This is an honor he has received 55 times since 1955 (and this year marks the 49th consecutive time). His 55 years in the Top 10 stands alone, far ahead of Ronald Regan (31 times), Pope John Paul II (27) and former President Jimmy Carter (27). Queen Elizabeth II, who finished tied for 9th this year, leads all women with 44 appearances in the poll, which started in 1946.
Why do think Billy Graham has appeared on this list so many times? Do you have a personal story of how God has impacted you through Billy Graham's life and ministry?