June 7, 2013
Summer is here!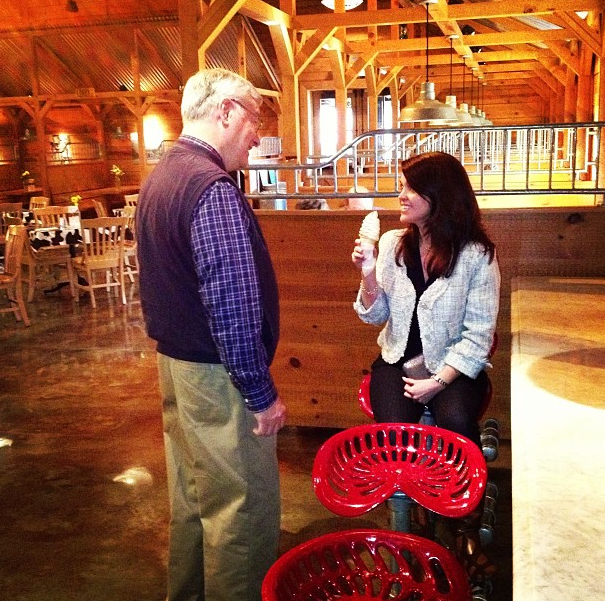 Summer is here! Relaxing might mean something different for everyone in your family. We have something in store for everyone this summer at the Billy Graham Library.
Ruth's Attic Bookstore has lots of treasures for mom – from books and Bibles, to apparel and jewelry. Bring your girlfriends for a morning trip and reflect in the Prayer Garden for a quiet Bible study.
Is it too hot for dad to stand over the grill? Give him the afternoon off and come to the Graham Brother's Dairy Bar for BBQ, hot dogs and a milkshake. The whole family can relax on the patio and visit the Graham Family Homeplace to see where Billy and his siblings ate their meals.
Kids can check out Bessie's Brainteasers while parents are on the Journey of Faith tour, pick up a stuffed animal at the store and cap off the trip with a soft-serve ice cream cone.
Are your teens complaining of nothing to do? The Billy Graham Library is a great place for them to volunteer. They can gain learning experience while encouraging visitors from around the world.
Check out the Billy Graham Library events page to learn more about these summer events:
| | |
| --- | --- |
| June 8 | Meet the Duggar Family from TLC's "19 Kids and Counting" as they join us for a book-signing. |
| Through June 30 | "Rooted in Prayer: Biblical Truths for Everyday Living"Visitors get a closer look at teachings and examples of prayer from the Bible as well as Mr. Graham and the Billy Graham Crusade Team, and how prayer was and is the key component of the Billy Graham Evangelistic Association's ministry. |
| July 17 | The Greatest Journey Experience takes kids on a journey with Jordan and Jacob as they share about God's Great Gift and Walking with the Lord. |
| July 20 | New York Times best-selling author Jonathan Cahn, nationally known teacher, pastor, and leader in the Messianic movement, will be signing copies of "The Harbinger." |
| August 1 | "To the Ends of the Earth"Billy Graham's mission, and the mission of the Billy Graham Evangelistic Association, has always been to "proclaim the Gospel of Jesus Christ to all we can by every effective means available and by equipping others to do the same." In this special exhibit, visitors get insight on the global reach of the ministry, from its early days to today. |
"Whatever you do, do all to the glory of God." (1 Corinthians 10:31)